6 Michael Schumacher F1 Records That Lewis Hamilton Hasn't Toppled Yet
Published 11/17/2020, 12:40 AM EST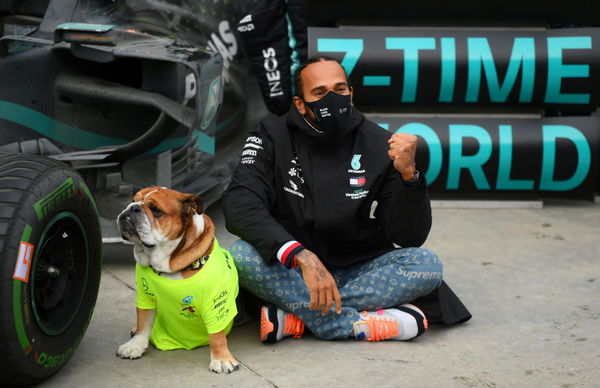 ---
---
Lewis Hamilton has equaled Michael Schumacher's record of 7 Drivers' Championships in F1. His Sunday at Turkey was challenging, and he stood his ground against it. After a tough battle, he emerged victorious.
ADVERTISEMENT
Article continues below this ad
Lewis Hamilton had already toppled Schumacher's record of most F1 wins this season. His weekend at Turkey established a record of most race wins with 94 races and counting. Many might still say Lewis is not as great as the German sensation, but numbers never lie.
Lewis Hamilton has 6 more records to topple
ADVERTISEMENT
Article continues below this ad
Michael Schumacher has set several records in his racing career. While Hamilton knows that he can topple some, he is uncertain about all of them. Well, here are few Michael Schumacher records that Lewis Hamilton is yet to break.
 Fastest Laps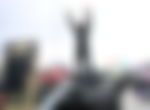 Lewis may set new records with his time around the circuit, but he still has a long way to go before he can even equal Michael Schumacher's fastest laps record.
The German sits in a comfortable 77 fastest laps in his career while the Briton is trailing behind at 53. Although Lewis' number is impressive, he will have to pump them up.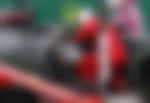 Fastest laps in a single season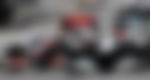 The lad from Stevenage has work to do if he plans to leapfrog Schumacher in terms of fastest laps. He is also behind the German in the count of fastest laps in a single season.
Michael Schumacher has 10 fastest laps in a single season, while Lewis on his 8 is a few numbers shy. However, if Lewis continues for the next season, he might as well try to get ahead of Schumacher on this.
Wins in a single season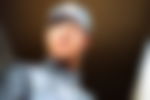 The Mercedes No.44 may have broken Michael's most F1 wins record at Portimao, but he is still behind in terms of wins in a single season.
Michael holds a record of 13 wins in a single season in the year 2004. Lewis Hamilton is a couple of number shy of him in this.  The Briton has the highest of 11 race wins for 3 seasons. He might try on this again next year.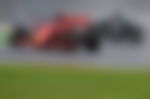 Consecutive podium finishes
Again, the Briton may have outsmarted Schumacher in the total number of podiums, Schumacher still has one arena on the podium that Lewis hasn't threatened yet.
Schumacher sits at 19 consecutive podium finishes. Lewis is not even near this number by any chance. The Briton sits at 10 podium finishes.
Consecutive podium finishes since first race of the season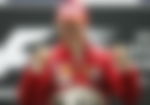 Another breather for Michael. This is another number that the Briton may not be able to race past. Michael Schumacher boasts of 17 consecutive podiums since the first race of the season.
Lewis on the contrary struggles uncomfortably at 9. The numbers are almost half and so is Lewis' hopes of toppling these. Will he be successful?
ADVERTISEMENT
Article continues below this ad
Championships
Last but not the least, Schumacher's once unconquerable record 7 World Championships. With the win in turkey, Hamilton's equaled Michael's Championship tally. However, its more than likely for the the British driver to surpass the record next year.
All these records are subject to a threat only if the Briton races another year in this crazy circus.
ADVERTISEMENT
Article continues below this ad