"69 Was a Very Good One": Notorious Max Verstappen Once Gave a Hilarious X-Rated Response to Former Red Bull Teammate's Foolish Question
Published 12/28/2022, 8:50 AM EST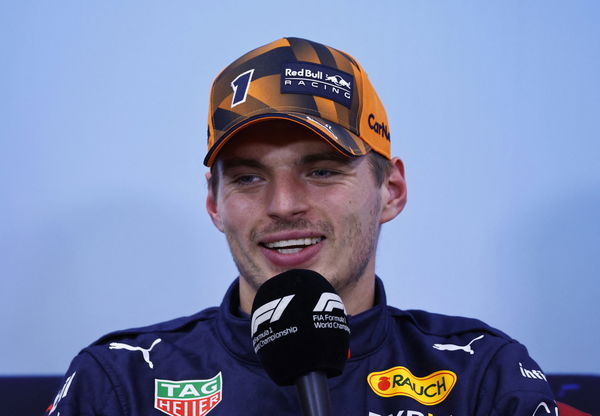 Besides being relentless on track, Max Verstappen has a nice humorous side that is often seen in off-track interviews. The Dutchman never fails to enjoy some laughs with his mates whenever he is not inside the cockpit of the Red Bull car. Although there are times when he can confuse people with sarcastic or adult humor. Back in 2019, his former teammate Alex Alben too suffered a similar fate, while answering some questions before Verstappen's 100th race.
Alex Albon and Verstappen were on top of the tower at the Circuit of the Americas (COTA) in Austin. The 2019 US GP was going to be Max's 100th race start in F1. Thus, for the special occasion, Red Bull organized a nice questionnaire for Alex and Max.
ADVERTISEMENT
Article continues below this ad
As per Red Bull Racing's YouTube Video titled The Talk of the Tower, Albon asked Verstappen, "Can you rank your top 100 moments from your 100 races? And can you put it in order, please?" To this, the Dutch driver was perplexed at first. Still, he answered the question with a hilarious X-rated response.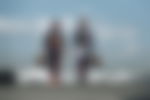 Max said, "Okay I will go race 55, race 53, race 69. 69 was a very good one." Upon hearing his answer, Alex was cracked and trying to control his laughter. Eventually, Verstappen gave up and said, "It's gonna be a long one. I really need to think about it."
Max was still confused about Alex's foolish question. Though, to be fair, the Thai driver was just reading out questions on placards.
While Albon did not have the best time on track against Verstappen, the duo shared a good time off-track. There were often moments when Max's antics completely irritated Alex.
How Max Verstappen irritated Alex Albon in the F1 Trivia Challenge
The 2019 Grill the Grid was a fun trivia challenge by F1. When the Red Bull drivers' turn came, Alex Albon and Max Verstappen took the challenge head-on. Although Verstappen had to just make it fun and irritate Alex.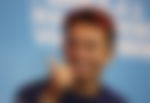 As the challenge was about to start, Max was struggling with his blowhorn. Albon was happy that the noisy horn was not working. Though, then Max figured out to remove the crumpled paper ball to make the horn noisier. Further on, for every question in the challenge, the Dutchman irritated Alex by blowing the horn incessantly.
There were several moments when Verstappen did a jump-start to answer questions. But, when the duo listened to their onboard lap audio and figure out the track; the Dutchman looked confused. It was the Red Bull Ring in Austria and Verstappen did not have a clue, listening to his own qualifying lap onboard from 2019.
ADVERTISEMENT
Article continues below this ad
But when it came to naming multiple world champions, both drivers completely forgot former Red Bull champion, Sebastian Vettel. Nonetheless, the duo had fun and topped the challenge with 29 points, in which Alex edged out Max 15 – 14.
ADVERTISEMENT
Article continues below this ad
WATCH THIS STORY: Max Verstappen and Sebastian Vettel go donuts galore at Abu Dhabi
While Verstappen has broken records since Albon left, the Thai driver is also enjoying his new start at Williams. With a multi-year deal at Williams, Albon will look to climb up the field in F1 in his revived career.
Edited By: Varunkumaar Chelladurai