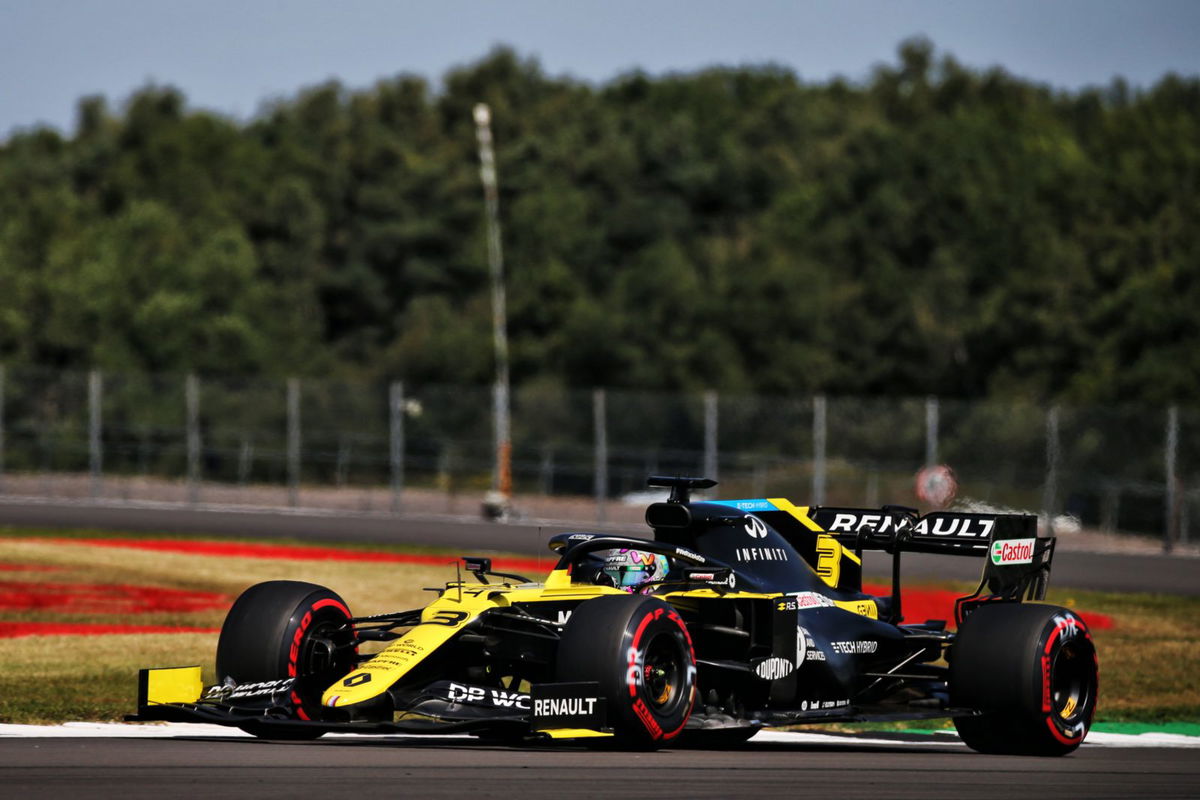 Esteban Ocon believes there's a difference between the two cars at Renault. The Frenchman explained how he couldn't attack the corners yesterday as aggressively as teammate Daniel Ricciardo.
Ocon also revealed that there was a significant difference in straight-line speed, compared to Ricciardo's R.S.20.
So far, in the buildup to the 70th Anniversary Grand Prix, Ricciardo's consistently outpaced Ocon. At one stage during qualifying, it looked like the Australian was poised to qualify P3.
Is Renault running two different cars?
Ultimately, he managed a fifth-place grid slot but his teammate is starting some way off.
Ocon failed to make it to Q3 and could only muster  P11 at the end of Q2. However, the Frenchman will start the race in 15th due to a 3 place grid penalty. The FIA penalized Ocon for impeding George Russell during the early stages of qualifying.
"There's a lot of tests that we've done basically, and we didn't find the right thing to put on our car, he said.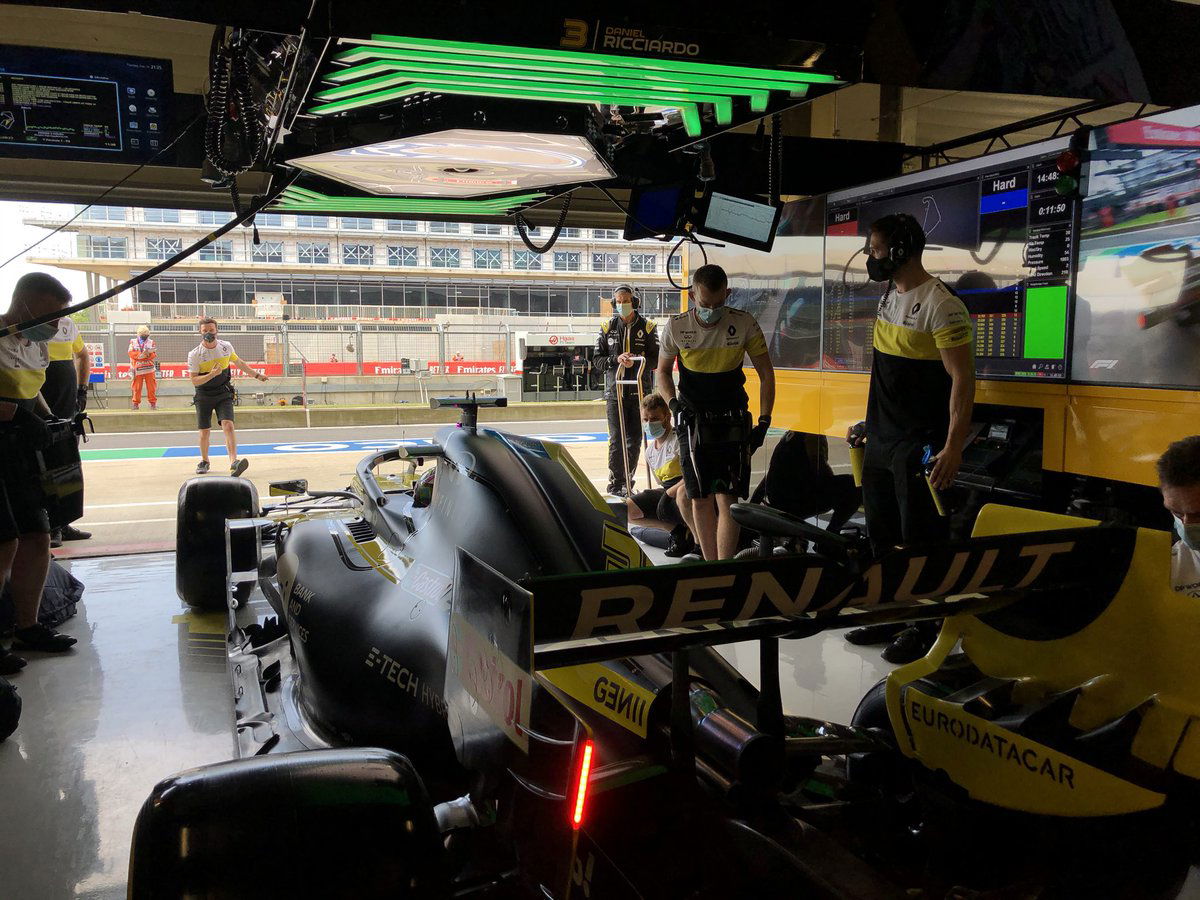 "There's clearly a difference between the two cars" said Ocon, as quoted by Autosport.
"Obviously they are the same spec, and we're looking to see what went wrong on mine, and what we could do better to close that gap down, and see where it comes from, basically.
"On my side, I just couldn't get as quick in some corners as Daniel did. I think on his side there has been, what we are looking for, the good step from last week to this week. On our side we didn't improve as much as we are supposed to. We need to have a good review, but for sure we have already seen a few things that don't really stack up"
"I think it's probably something that's not working as it should do. I was quite a lot down on straight line speed. That is the first thing between the cars."
Despite Ocon's concerns, Renault's Sporting director Alan Permane brushed off the Frenchman's dip in form. Permane asserted that Ricciardo's car was "perfect" and there wasn't "anything sinister" about the deficit in lap times.
It'll be interesting to see if Ocon can cut through the pack and finish well inside the points.
Source: Autosport