Mercedes' Toto Wolff defended the team's strategy for the 70th Anniversary Grand Prix following Valtteri Bottas' "sleeping" remark.
The Austrian sympathized with Bottas after the race but asserted that Mercedes simply didn't have the pace to challenge Red Bull.
Valtteri Bottas wasn't too pleased with his third-place finish at Silverstone, and it's easy to see why. The Finn didn't put a foot wrong the entire weekend, qualified on the pole, and even led the initial part of the race.
Unfortunately, his tires couldn't hang on as well as Verstappen's, and the Finn dropped down to third in the race and the Championship standings. After the race, Bottas gave an honest summary of his race.
Wolff stands by Mercedes
"Very frustrating obviously, starting from pole and finishing third is not ideal," said Bottas.
"I think as a team, we were sleeping at some point when Max managed to get ahead of us, and my strategy was far, far from ideal. So lots to learn from today."
Wolff, when asked to respond to Bottas' remarks, had a different explanation.
"I just spoke to Valtteri. [I] don't think we were sleeping, but I accept his perspective. I think we just had the slower car today, and we just admit that. His point was should we have done the opposite to Max.
"As a matter of fact, this wouldn't have changed anything, because Max would have come out with a fresh tyre, and we would have continued with a tyre that wasn't in the best state any more.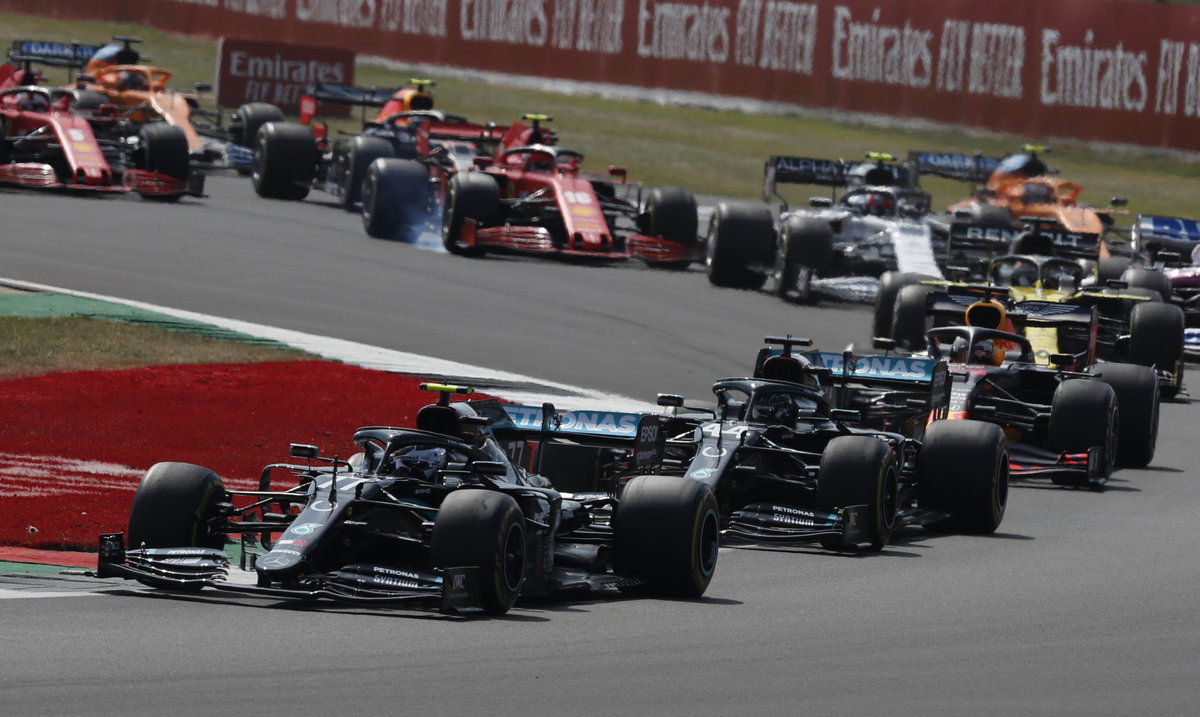 "Obviously he's not in a happy place that he was P2 and Lewis was P3. But it was the learning that happened on track when we got Valtteri's tyre in. We saw there was actually a lot of rubber left.
"And we extended Lewis's stint, albeit that there were big vibrations but a lot of rubber."
To make matters worse for Bottas, Hamilton inadvertently ended up getting a better strategy from Mercedes. The Briton extended his second stint on the hard compound tires to benefit from much fresher rubber towards the end.
Hamilton ultimately passed his teammate towards the closing stages of the race to finish second in the race. From Bottas' perspective, his strategy isn't very appealing compared to Hamilton's.
The Finn better recover and regroup quickly if he is to redeem himself at this week's Spanish Grand Prix.