7x F1 Champion Michael Schumacher Piles On Silverware With Latest Honor
Published 06/23/2022, 9:24 AM EDT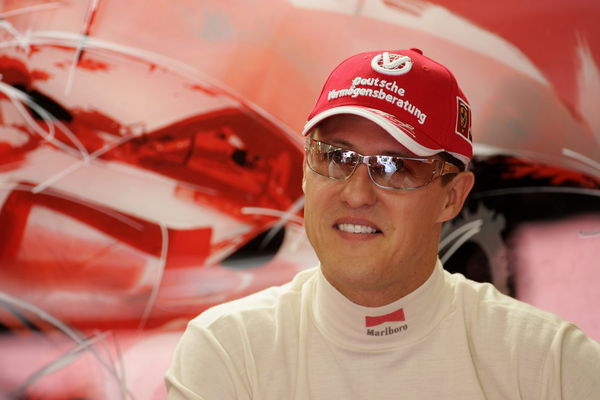 Michael Schumacher is arguably one of the greatest Formula One drivers in history. We still feel his influence on the world of motorsport to this day, despite his unfortunate accident in late 2013.
ADVERTISEMENT
Article continues below this ad
During his time at the pinnacle of the sport, he won 91 races and 7 world championships. But in 2022, he will get awarded the State Prize from his home state of North Rhine-Westphalia. It is the highest award given by the federal state.
ADVERTISEMENT
Article continues below this ad
"There are few people in Germany who have shaped an entire sport as much as Michael Schumacher has shaped racing. He never lost his feet on the ground as a person and always kept an eye on his fellow human beings. To this day, he is one of the outstanding personalities in global sports history and remains a role model for many," said the Prime Minister of the state. [Translated by Google]
His wife Corinna and children Mick and Gina are expected to accept the State Prize on his behalf, while former FIA president and close friend of the family Jean Todt will also be in attendance. pic.twitter.com/2ReaGcJ6jD

— EngineMode11 – Lord of the Fraud (@EngineMode11) June 23, 2022
Schumacher's wife Corinna, along with their children Haas F1 driver Mick Schumacher and Gina Schumacher, would be present to take the award. Former FIA President and close friend of family Jean Todt will also be present at the function.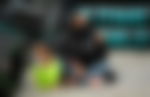 In the Netflix documentary titled 'Schumacher', his wife provided an update on his present condition.
Corinna Schumacher proves an update on Michael Schumacher's health
The German revealed that he and the family are doing everything they can to make the former Ferrari driver's recovery smoother. She mentioned they were making him feel as comfortable as possible.
ADVERTISEMENT
Article continues below this ad
"We're together, we live together at home. We do therapy, we do everything we can to make Michael better and ensure he is comfortable, and to simply make him feel our family, our bond. And no matter what, I will do everything I can. We all will," said Schumacher's wife.
WATCH THE STORY: Lewis Hamilton's Incredible Car Collection
ADVERTISEMENT
Article continues below this ad
We all hope that the 7-time world champion recovers soon. Since his accident in late 2013, there has been little update regarding his health and condition from his close ones. Hopefully, we will see him in front of the camera and healthy in the future.
What, according to you, is the greatest moment of Michael Schumacher's career? Is he the greatest of all time? Let us know in the comments below!