9 Years Since the World Stood Still for Michael Schumacher, His Wife's Prayer Reignites Hope Yet Again
Published 12/30/2022, 2:55 AM EST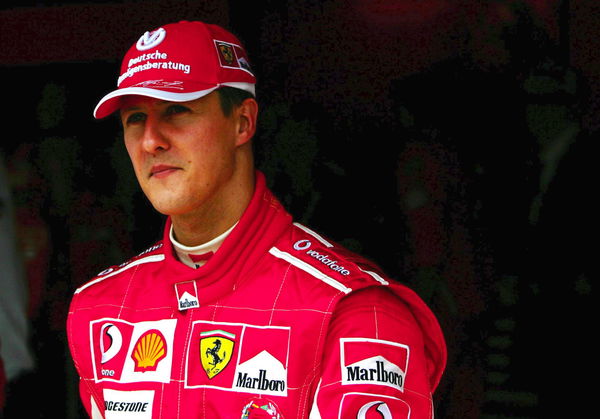 When the F1 world heard about Michael Schumacher having a horrendous accident, it was a huge tremor. Along with Michael's family, every person following the sport received a huge shock. It has been 9 years since the 7-time champion got injured badly in Meribel. In the meanwhile, his family has managed to stay positive. Michael's son Mick Schumacher has raced in F1 for a couple of years. Though, it must have been a gut-wrenching time for them, especially Michael's wife Corinna.
ADVERTISEMENT
Article continues below this ad
Back in 2021, Corinna Schumacher finally expressed her grief over Michael's state. In the Netflix documentary Schumacher, Corinna said, "I miss Michael [Schumacher] every day. But it's not just me who misses him."
ADVERTISEMENT
Article continues below this ad
"It's the children, the family, his father, everyone around him. Everybody misses Michael, but Michael is here – different, but here. He still shows me how strong he is every day."
Corinna has been married to Michael since 1995. Despite having been through thick and thin with the German champion, these 9 years must have been a particularly tough time for her. Still, she mentioned how the entire family is trying to stay together and keep helping Michael.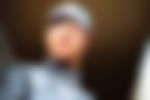 Corinna cited how the family has been doing therapy, and living together at home. She reasoned because that is how Schumacher liked it.
It might be even more difficult for Mick Schumacher to not have his father's mentorship when his F1 career has started. Given how he has lost his F1 seat, this is the most critical time when he may need the greatest F1 driver's support and guidance.
How would have Michael Schumacher helped Mick?
Michael Schumacher may have celebrated his son's debut in F1. Visiting his races, being his mentor, coach, and major support system on his bad days. Mick would have actually related with his father a lot and they could have worked out a better path for the youngster in F1.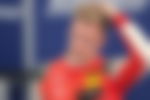 Though, it is the aura and personality of Michael that Mick could have learned from. The manner in which he carried himself. Michael was a champion the moment he walked into the sport. He became a leader within no time to clinch success in F1.
ADVERTISEMENT
Article continues below this ad
So, the 2020 F2 champion could have easily got a better insight into every little and big detail about his racing. From braking into a corner to retaining his seat, Michael would have been Mick's F1 guide and coach for every single aspect.
But over everything, Mick could have found the perfect person to relate to him. He may be missing his dad surely, but he may also be praying that someday his father witnesses him being successful in F1.
ADVERTISEMENT
Article continues below this ad
WATCH THIS STORY: Insane Michael Schumacher Records Yet to Be Broken
Being the progeny of a 7-time champion is not easy. Mick might have got to know this in the last 2 years. But along with his mom Corinna, the young man will certainly pray for his dad to be by their side one day again. As everyone would say: Keep Fighting Michael!
Edited By: Varunkumaar Chelladurai