"A Big Shock"- Lando Norris Reveals the Hardest Part About the F1 Shutdown
Published 04/29/2020, 8:28 AM EDT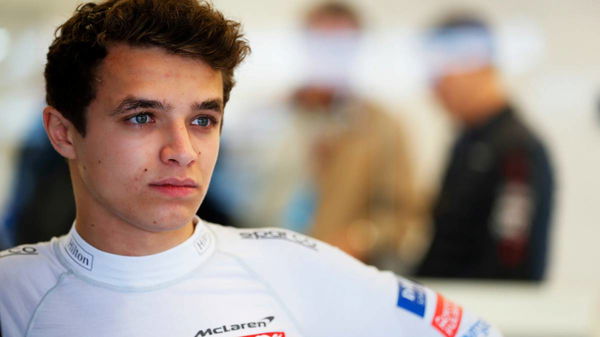 ---
---
Mclaren driver Lando Norris opened up on the physical challenge of going racing again when the season resumes. Norris highlighted the physical toll of the season on drivers after a long period of inactivity. Despite the extended shutdown F1 drivers can't afford to kick back and relax.
ADVERTISEMENT
Article continues below this ad
Lando Norris on the difficulties of returning to F1 action
Throughout the year, F1 drivers train on a very high level to stay physically strong enough to handle the forces of an F1 car. Drivers need to train to cope with the immense G forces of a Grand Prix car. As a result, all drivers undergo rigorous training and follow a strict diet to keep fit. However, the extended shutdown makes things a little complicated.
ADVERTISEMENT
Article continues below this ad
Despite having the extra time off, drivers need to train as hard as before to stay sharp and fit. F1 is currently describing the situation as "fluid" which means drivers need to be fit enough to jump into the car tomorrow, should the situation arise.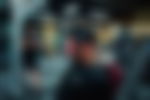 Charles Leclerc recently voiced concern on getting accustomed to the physical demands of a race weekend. The Monegasque admitted that it would be "strange" to quickly adapt after a long period of zero racing.
Speaking to F1.com, Norris said:
"I've been focusing on the things I can focus on, which is my training, physically"
"trying to keep that up from pre-season testing, especially because when you go back into driving, it's going to be a shock for the body,"
ADVERTISEMENT
Article continues below this ad
"To be able to go from doing nothing – not even testing or driving an F3 car or any car of any sort – it's literally going from driving a road car, and I've not even done that that much, to jumping into one of the fastest cars in the world, pulling x amount of G-forces around the corner. It's a big shock"
"It's a shock to everyone's body – you can be one of the fittest guys in Formula 1 or the world"
"but it's still tough on the human body."
ADVERTISEMENT
Article continues below this ad
There are still well over 2 months to go before the first race in Austria. After 7 months of no racing, drivers won't be having an easy outing in their first rodeo in a long time.
Trending Stories