"A Bit of a Shame": Max Verstappen Slagged FIA off for Robbing Him of the Ultimate Joy
Published 12/27/2022, 7:35 AM EST

Follow Us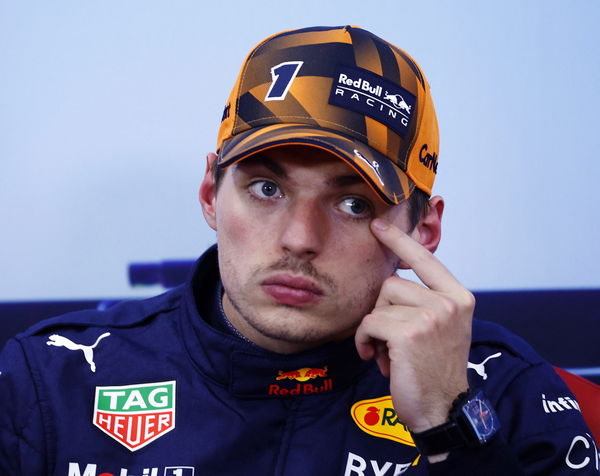 The chaos at the Japanese GP left massive confusion after the completion of the race. Max Verstappen needed to finish the race with 8 points ahead of Charles Leclerc and 6 points ahead of his teammate Sergio Perez to take the title home. While Verstappen had won the race, Leclerc finished ahead of Perez, but a 5-second time penalty caused confusion.
In the race's final moments, Leclerc cut a corner and gained an unfair advantage over Perez. Because the FIA did not decide on the penalty for the Monegasque, nobody knew whether Max had won the championship. The Dutchman had a subdued celebration as he got out of the car believing he had only won the race. It was only when he was being interviewed after the race they told him he was the champion.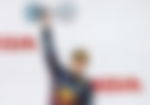 Being robbed of the joyous occasion to celebrate with his team, Verstappen, in his recent interview with Servus TV described it as "perhaps a bit of a shame." However, he was glad to have won the championship in front of their engine supplier Honda's home crowd. He told, "If it hadn't happened [in Suzuka], it might have been so far in Austin." [Translated using Google]
ADVERTISEMENT
Article continues below this ad
"Bottom line, of course, it was also nice that we won in Japan, ahead of all the Honda people. That made it special, when we hadn't been to Japan for two years, on this wonderful track."
As the race concluded before completing the stipulated number of laps, FIA deliberated on whether to grant the top 10 finishers full points. However, a rule changed after the 2021 Belgian GP sealed the deal for Max.
Max Verstappen found the situation funny
Max stayed dominant throughout the race, leading every single lap. On a track where every driver was struggling for grip, he kept his composure, yet remained aggressive. Reacting to the confusion about whether he had won the championship or not, he found it to be funny.
ADVERTISEMENT
Article continues below this ad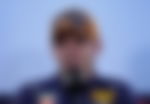 Speaking with the media after the race, he said, "To be honest, I don't mind that it was a little bit confusing, I find it actually quite funny because at the end of the day it's not going to change the result."
"When I crossed the line, it [the original result] was not enough, even if you would give full points. So, in that scenario, it wouldn't have changed anything."
ADVERTISEMENT
Article continues below this ad
Watch This Story: Max Verstappen: 'Is my title tarnished? Not at all. I really deserved it'
He may not mind winning the title in the fashion that he did. But the fans surely would have loved to listen to his reaction on the team radio.
Edited By: Nischal Kandpal