'A Company That Has the Vision to Win' – Aston Martin Revisit First F1 Car in Nostalgic Video
Published 01/29/2021, 8:51 AM EST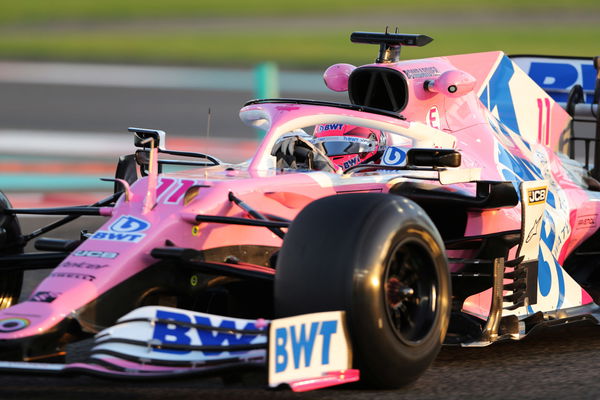 ---
---
After 60 long years since competing at the pinnacle of the sporting world, the famous British brand Aston Martin is back on the F1 grid in 2021. The Silverstone-based outfit will be taking over from where their predecessor, Racing Point, left off. Sporting a driver pairing of Sebastian Vettel and Lance Stroll and a car capable of competing for podiums things are looking bright for the team.
ADVERTISEMENT
Article continues below this ad
The upcoming season is still a couple of months away. But Aston Martin is wasting no time in generating the hype attached to one of motorsport's most iconic names.
The rebranding part has been completed, and the team has begun teasing fans regarding the car launch and livery reveal. To further generate some nostalgia, the British team has also put out a video honoring their rich history in motorsport.
ADVERTISEMENT
Article continues below this ad
The video explains what it means for the team to be back in the sport. It says, "It's (racing) always been part of our history since the company was conceived in 1913.
"Racing was in our blood. It's at the core of who we are. It's so exciting to be back on the grid, competing with the world's great car brands."
Why did Aston Martin decide to come back into the F1 fold?
As a brand that prides itself on motorsports, returning to F1 was a no-brainer. The video explained, "One of the reasons we are in F1 is it's the pinnacle of motorsport.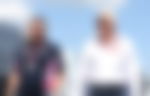 "To compete within that arena is so important for Aston Martin. It's exciting, it's exhilarating, and it's transformative. We'll show the world we are a company that has a vision to win." 
ADVERTISEMENT
Article continues below this ad
The last Aston Martin car to grace the sport was the DBR5. It was prepared for the 1960 F1 season but wasn't ready in time. It's only appearance was at the British Grand Prix. But after failing to notch a single point in that race, the team decided to shut shop and focus on their sports car endeavors instead.
In two years, Aston martin failed to score a single point. This time around, they'd be hoping for much, much better results. And there is every indication that the team will do just that. However, whether they can win races and compete for the championship is a whole different point.
Nevertheless, they are on the right track. It's only onwards and upwards from here as they try to establish themselves as an F1 powerhouse.
ADVERTISEMENT
Article continues below this ad