"A Lewis Hamilton Reality Show" – Famous American Comedian Slams F1's Biased Coverage of 'F*cking Show Pony'
Published 06/29/2021, 2:59 AM EDT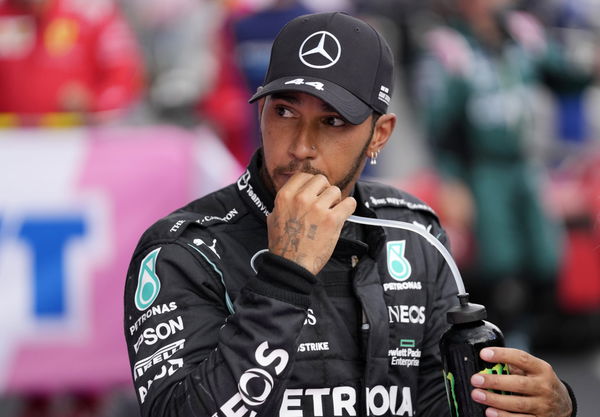 British racing legend, Lewis Hamilton, and his Mercedes crew had dominated the top step for almost a decade in F1. However, it all seems to be crumbling down this season, with Max Verstappen aiming to dethrone the ever-dominant seven-time world champion.
ADVERTISEMENT
Article continues below this ad
Amidst the transition at the top, American stand-up comedian and ardent F1 follower, Bill Burr, absolutely wrecked F1's biased coverage of Hamilton.
Bill reckoned that commentators are constantly shedding the limelight on the Briton even if he wasn't the race winner, considering the Styrian GP as a primary example. Furthermore, he also claimed F1 is turning into a "sh*t show."
ADVERTISEMENT
Article continues below this ad
What did Bill Burr say?
During a podcast, Bill pointed out that Mercedes are no longer the champions they used to be, and hence insisted the commentators must start focusing more on the driver that's taking the charge up front, and not remain stuck on Hamilton.
"They didn't win. They're not champions. Why are you talking about them? Why are you talking about Lewis Hamilton? He didn't fu*king win. He is not the leader right now," he said.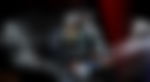 "Drives me up the fu*king wall. I remember a couple of years ago when I was starting to be like, 'fu*k Formula 1. I'm not watching this sh*t anymore.' This is a Lewis Hamilton reality show," he added during the 'Bill's Monday Morning Podcast' show.
Bill was part of the Red Bull Racing garage back in 2017. The American joined the Milton Keynes outfit during the 2017 Canadian Grand Prix, hinting at his love for the team.
Bill pulls up an instance to prove his point on Lewis Hamilton – F1 coverage
The comedian considered an example where Hamilton had messed up his qualifying session. And the cameras spotted the Briton keeping his hands over his head while seated inside the car in the parc-ferme.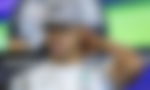 Bill claimed that the commentators were busy covering how upset Hamilton was rather than covering the part where a driver secured the pole position.
"I remember he had a sh*tty qualifying. Something happened to his car and god forbid he was in 3rd or 4th position. And he pulls into the garage," he said.
ADVERTISEMENT
Article continues below this ad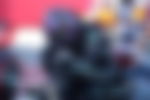 "He just sat in his car with his head down with his helmet on. And they just sat there talking about how upset he was.
"Bottom line, they know Lewis Hamilton puts asses in the seats and he is their fu*king show pony right now."
ADVERTISEMENT
Article continues below this ad
Overall, these are quite strong claims from the 53-year-old about F1 and their preference to keep Hamilton under the spotlight. But let's hear it from you – Do you think the sport is as biased as Bill claims it to be? Are the commentators voluntarily clinging onto the seven-time world champion?
Watch Story: Lewis Hamilton's Biggest F1 Crashes