'A Little Bit of Max Verstappen'- Yuki Tsunoda's Former Boss Makes an Astonishing Claim
Published 01/02/2021, 11:11 AM EST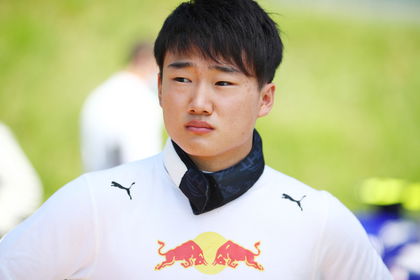 ---
---
When you think of the absolute top drivers in F1, Lewis Hamilton and Max Verstappen stand out. Though the Briton is a 7-time World Champion, some claim that Max could be even better than him. So any comparisons to the gold standard of F1 will surely attract some eyeballs.
ADVERTISEMENT
Article continues below this ad
But that is exactly what Trevor Carlin just did! He was the owner of the F2 team, Carlin, that Yuki Tsunoda drove for last season.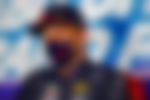 "He's been an absolute pleasure to work with. We've only had him for one season, and he did everything and more than what we expected…
ADVERTISEMENT
Article continues below this ad
"I think he's got a very exciting future ahead of him, and as long as he's not overwhelmed by the F1 environment, I see no reason why he can't match what Lando [Norris] is doing, and you never know, he could have a little bit of Max [Verstappen] in him."
While he did an excellent job in F2, Formula 1 is a different ballgame altogether. Only the drivers who all succeed in the junior categories make it to F1. On being asked what Tsunoda has to do to be competitive in the pinnacle of motorsports, Carlin said –
"The speed he learns and understands the car, he's got the natural ability, so it's just a case of tailoring it to each championship and then getting on with it.
"If he picks up F1 as fast as he picked up F2 then I think he'll be giving Pierre a good run for his money once they get back to Europe."
ADVERTISEMENT
Article continues below this ad
Will we see Max Verstappen and Tsunoda as teammates at Red Bull in 2022?
All the stars are aligned for him to grab the coveted seat at Red Bull in the future. Sergio Perez has only been signed as an interim solution for 2021. It is enough time for Tsunoda to adapt and flourish in his rookie year.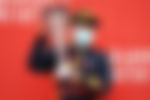 As we all know, Christian Horner & Co. don't shy away from throwing their academy graduates to the deep end to see if they can swim or sink under the immense pressure. Seeing him next to Max in 2022 is a mouth-watering prospect.
ADVERTISEMENT
Article continues below this ad