"A Really Empty Feeling" – Lewis Hamilton Opens up on Racing Without F1 Fans
Published 05/08/2020, 10:05 AM EDT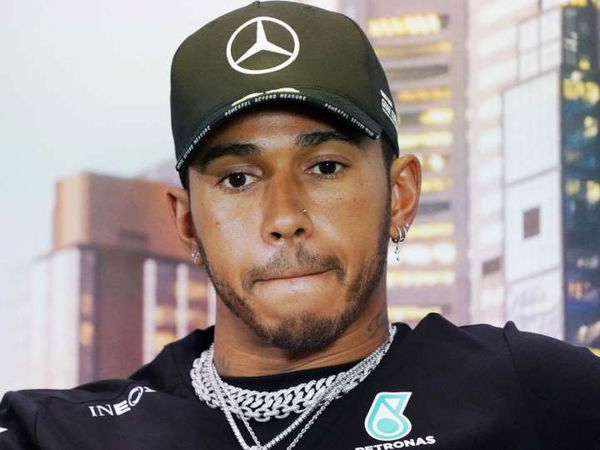 Due to the current circumstances, F1 will hold the first few rounds without any spectators. While there hasn't been an official confirmation, F1 CEO Chase Carey and managing director Ross Brawn hinted at the first few Grands Prix being "ghost races". Not seeing hundreds of thousands of fans at an F1 race is a weird and Lewis Hamilton reflected on not being able to race in front of the "best fans".
ADVERTISEMENT
Article continues below this ad
Lewis Hamilton on "ghost races"
Due to Coronavirus, F1 has canceled or postponed nearly half the 2020 calendar. We're yet to go racing this season and we're already down 10 races, with a few more possible cancellations. With F1 not racing, all teams face a financial crunch. The lack of racing results in a lack of proper sponsorship money. If teams don't compete in televised races, they don't get paid as usual by sponsors.
ADVERTISEMENT
Article continues below this ad
Not to mention TV contracts, which stipulate a minimum number of races to satisfy the required payments. Thus, its important sport goes racing sooner rather than later to avoid a full-blown financial crisis. While empty grandstands reduce the hype, they certainly don't devalue the actual F1 race itself. Nevertheless, not seeing thousands of packed grandstands with fans screaming and cheering on their favorite teams and drivers is a shame.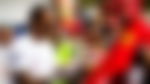 For Lewis Hamilton, in particular, it's a new experience. The 6 times World Champion has a legion of "best fans" wherever he goes, to cheer him on through the good times and bad. It'll be weird seeing the Brit not acknowledge the best fans in the world. Speaking at a Mercedes Q&A video, Hamilton gave his thoughts on empty races.
"It gave me a really empty feeling because the fans are really what make the race"
ADVERTISEMENT
Article continues below this ad
"You know around the world, all the races we go to, the more fans there are, the more atmosphere you have"
"That's why you have places like Silverstone and Monza and so it's gonna be very empty but what's great is getting messages from people who are struggling cause they're not getting to watch sports"
"and it just shows how significant sport is on people's lives, it brings us all together"
Lewis likened "ghost races" to a session that's worse than a test day. F1 testing sessions don't normally see the same turnout as regular Grand Prix events.
ADVERTISEMENT
Article continues below this ad
"Here you're gonna have nobody in the crowd and you're just gonna see empty seats as you're driving down"
From a fan's perspective, some racing is better than no racing at all.