"A Rockstar Walking In" – Peter Bonnington Recalls His First Meeting With Lewis Hamilton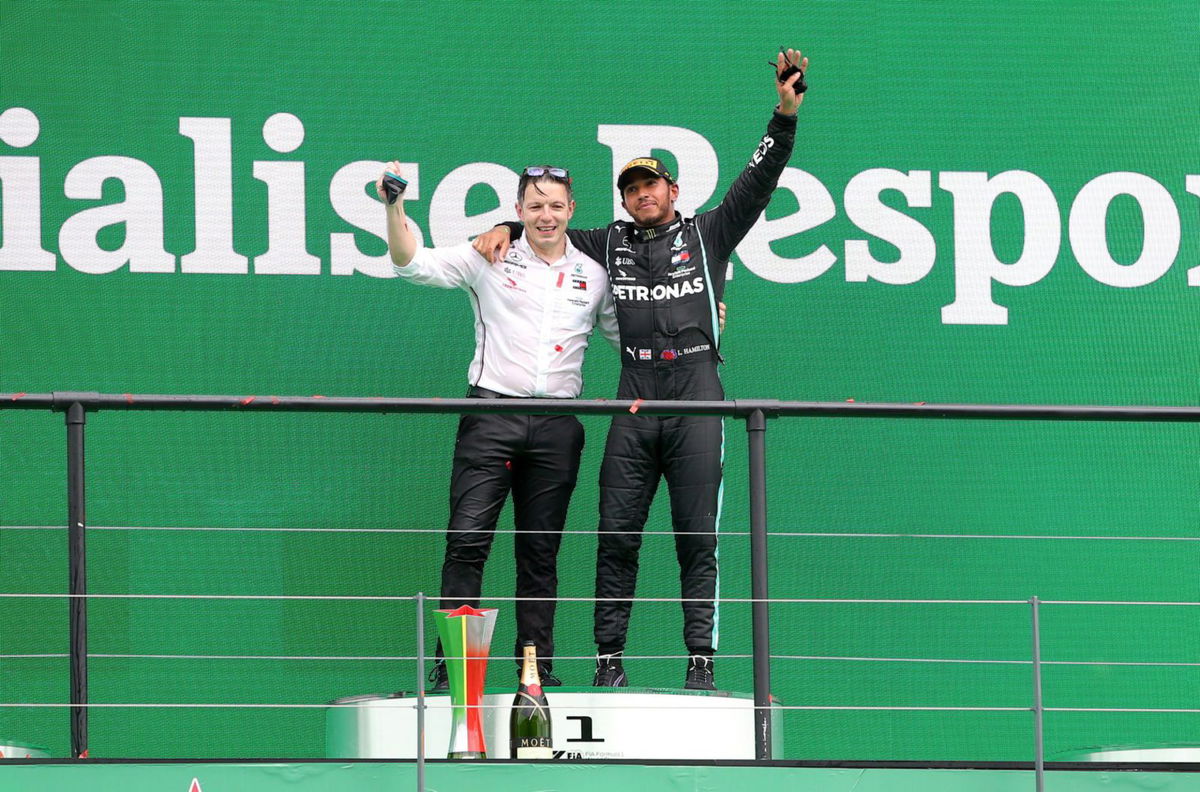 One of the very important relationships in F1 is that of a driver and engineer. Lewis Hamilton and his race engineer Peter 'Bono' Bonnington are an example of how that relationship should be.
The race engineer is practically a guiding light for any driver, considering the latter is unaware of a lot of data and track conditions whilst racing. In that regard, Bono has been a very vital cog in Hamilton's success over the years.
Speaking to an interview, though, Bonnington talked about his very first meeting with the seven-time World champion. He also spoke about how he got "rock star" vibes from Hamilton as he made his way into the factory.
Lewis Hamilton has worked with Peter Bonnington for nearly seven years now
Bonnington is quoted as saying, "The first time he came to the factory, that's the first time we met and the first time we started working [together].
"It felt like he was a rock star walking in. Looking back at the pictures, you just think, 'Wow, this is Lewis'. "
Peter had also previously worked with the legendary Michael Schumacher during his final few years at Mercedes. So that way, Bono has had the opportunity to work with two of the finest F1 drivers.
"Michael was such a legend, a great driver to have worked with. And then Lewis comes along and you think, this is the next breed. He's here and he's the rock star – and I'm the one in charge." concluded Bono.
Bono was delighted for Hamilton as he secured his seventh Championship
The British race engineer has witnessed each one of Lewis' six title wins during his time at Mercedes. Echoes of the phrase "Get in Lewis!" are quite the commonality when Bono is talking over the team radio.
From that perspective, the Turkish Grand Prix win meant something special for both Hamilton and Peter. It was, after all, a very tricky race to negotiate, considering the defending champion started in P6.
Even Hamilton knows the importance of his race engineer and has credited him on several instances. For in every win of his at Mercedes, there are considerable amount of efforts put in by Bono behind the scenes.
READ MORE: Who is Peter 'Bono' Bonnington, the Man Behind the Success of Lewis Hamilton