"Aah F*ck!": Max Verstappen Bawls in Frustration Over Tragic Spanish GP Qualifying Result
Published 05/21/2022, 11:41 AM EDT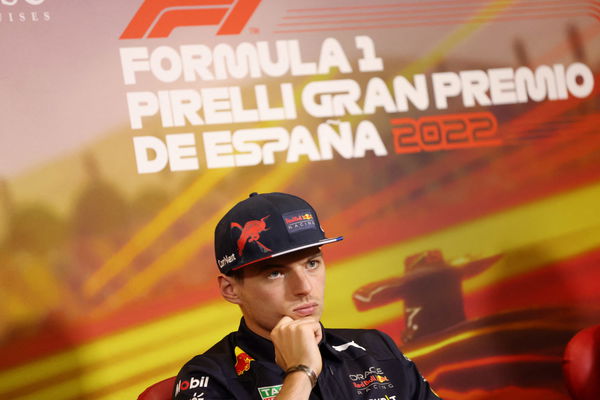 What an enticing qualifying session in Spain. The sun was out in Barcelona and so were the umbrellas in the crowd. Charles Leclerc took the pole, while his teammate Carlos Sainz in his home race finished third. Meanwhile, Max Verstappen suffered an issue with his power unit and, as a result, he could not improve his time.
ADVERTISEMENT
Article continues below this ad

He is sandwiched between the Ferraris. The Dutchman will be disappointed as he had an opportunity to start from pole. The Spanish GP has usually favored the drivers who finished first in Q3 as overtaking is difficult in this circuit.
However, Red Bull's race pace has been impressive so far and he will hope to get the slipstream early in the race. He has shown in the past and just the last race in Miami, where he came from third and overtook both the Ferraris on his way to victory.
ADVERTISEMENT
Article continues below this ad
WATCH THIS STORY: Insane Michael Schumacher Records That Lewis Hamilton Hasn't Broken Yet
After the qualifying, a frustrating Verstappen did not hold back on the radio as the result visibly disappointed him.
Max Verstappen is not happy with the qualifying result
As the reigning champion was out for one last lap in qualifying, he complained about a power issue. And immediately he was asked to box and abort the lap. Charles Leclerc capitalized on his issues once again and secured an important pole. Speaking on the radio with his engineer, Verstappen was clearly shocked at the gap in terms of pace between him and the Monegasque.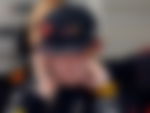 He said, "AAHHHH F*** how much did he beat me by!? " to which the engineer replied, "That's P2… 3 tenths behind Leclerc." A downhearted Verstappen stated, "Oh okay that's quite a big gap"
ADVERTISEMENT
Article continues below this ad
The F1-75 has been better than the RB-18 in terms of qualifying. But the Milton-Keynes outfit has the advantage in terms of race pace. Things could, however, change with Ferrari's new updates, as it will keep the Bulls right on their toes.
Although Verstappen bemoaned of a power issue, Christian Horner has confirmed that the Dutchman suffered a DRS issue in the last lap of qualifying.
ADVERTISEMENT
Article continues below this ad
The Red Bull driver will certainly hope for a strong start tomorrow. Only 19 points separate the two and he will look to narrow the gap once again. But, the circuit is tough for overtaking, so Max will look to pounce on any errors and target the right time to overtake the Ferrari.
The Spanish GP is all set to be another important race. Can Verstappen beat Leclerc once again? We will have to wait and watch.
Edited By: Ranvijay Singh