About Legendary F1 Driver Tony Brooks Who Passed Away Ahead of Debut Miami GP
Published 05/04/2022, 7:04 AM EDT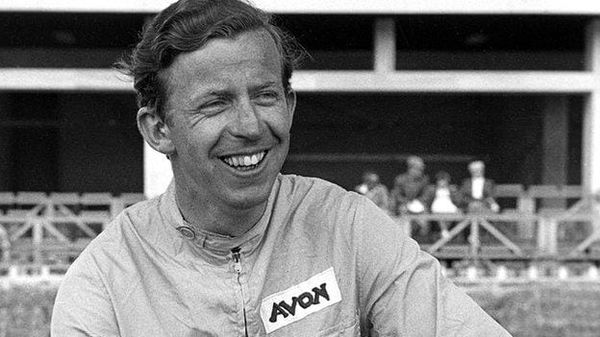 Former F1 driver Tony Brooks died on May 3rd, 2022, at the age of 90. He won six Grand Prix during his career, spanning both the 1950s and 1960s. The British driver was also the last surviving race winner from the 1950s.
ADVERTISEMENT
Article continues below this ad
We are saddened to hear of the passing of Tony Brooks

F1's last surviving race winner of the 1950s, Brooks was one of the earliest pioneers of the sport we love.

Our thoughts are with his loved ones pic.twitter.com/9hhY6MlmWZ

— Formula 1 (@F1) May 3, 2022
ADVERTISEMENT
Article continues below this ad
Charles Anthony Standish Brooks, better known as Tony Brooks, most notably raced for Vanwall and Ferrari. His Formula 1 career started in 1956 and his brief spell in the sport ended in 1961. The story of 'racing dentist' was one of talent and hard work.
Tony Brooks' early racing career
As the 1950s and 1960s wore on, a wave of young British talent stormed onto the scene, establishing themselves at the front tables of the racing feast. And amongst these men stood Tony Brooks in his quiet manner and understated style.
Born in 1932, the Briton was a dental student, like his father. The 'racing dentist' started racing in 1952 but rose to prominence during the 1955 Syracuse Grand Prix. At the 1955 Syracuse Grand Prix, the crowd on hand who cheered for the biggest names in Formula 1 instead got its money's worth from an English dental student named Tony Brooks.
More improbable than Rocky Balboa's triumph in "Rocky," Brooks went out as a beginner and came back as a winner after beating the best F1 teams with his little Connaught. On his way to the race win, he became the first British driver to win a GP in a British car since 1923. He then moved to BRM in 1956.
His Move to Vanwall and Ferrari
Brooks moved to Vandervell to race alongside the legendary Stirling Moss in 1957. He was seen as the secondary driver. Nevertheless, he finished second in the Monaco Grand Prix. And in his home soil, with Moss and himself behind the wheel, Vanwall scored a 1–2 victory at the 1957 British Grand Prix.
The highlight of his career has to be in 1958 when he was at the wheel of a Vanwall at the fast circuits. He rattled up three wins in the most challenging circuits of Belgium, Germany, and Italy. However, ultimately, Brooks and Stirling both fell short in the championship fight as Mike Hawthorn came out on top.
A move to Ferrari beckoned in 1959. He also joined them as the number one driver. The Brit enjoyed a stunning debut season with the Prancing Horse winning in France and Germany. However, once again, the championship was out of his grasp in the United States Grand Prix. Going into the race, he still had the chance to be crowned as a champion, but Jack Brabham took the honors.
Stefano Domenicali pays tribute to Brooks
Tony Brooks returned to BRM in 1961. Although he finished 3rd in the 1961 US Grand Prix, he decided to call it time. Only Juan Manuel Fangio, Alberto Ascari, and Moss won more races than him in the 1950s.
"For six or seven years I went motor racing and thoroughly enjoyed it. But I never had the dedication of, say, Stirling. It was never going to be my life. Just a part of it," said Brooks.
ADVERTISEMENT
Article continues below this ad
Landed in Miami to the sad news that Tony Brooks has left us. He was the first F1 driver I ever interviewed, in my first week working for Formula 1 Magazine back in 2002. A 6 time Grand Prix winner, one hell of a racer and an absolutely lovely man. pic.twitter.com/Toi48L4ChV

— Will Buxton (@wbuxtonofficial) May 3, 2022
F1 CEO Stefano Domenicali also paid tribute to Brooks. He stated, "I was saddened to hear the news that Tony Brooks has died. He was part of a special group of drivers who were pioneers and pushed the boundaries at a time of great risk."
ADVERTISEMENT
Article continues below this ad
WATCH THIS STORY: F1 Drivers Fighting on Track
Tony Brooks was the hero who always seemed to miss getting his hands on the biggest prize, but at the same time vanquished everyone at everything else in Formula 1. He was an excellent driver, arguably one of the greatest drivers who never got to lift a world championship. Hats off to you, Tony, you will be sorely missed.