Daniel Ricciardo Reveals When Cyril Abiteboul's Likely to Get his Tattoo
Published 12/10/2020, 10:50 AM EST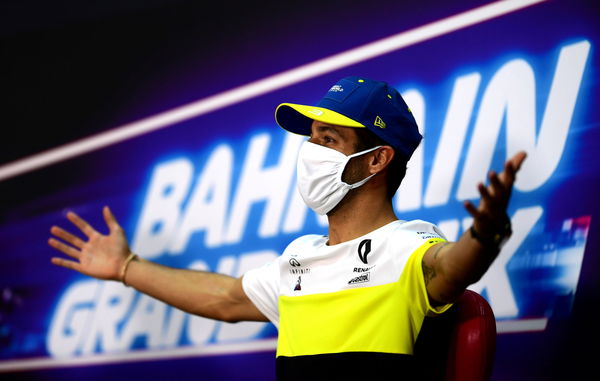 ---
---
Earlier this season, Daniel Ricciardo and his team principal, Cyril Abiteboul, made a bet which the latter eventually ended up losing. What was the result? Well, Cyril will need to get a tattoo.
ADVERTISEMENT
Article continues below this ad
As Ricciardo crossed the line in P3 at Eifel Grand Prix this season, the focus wasn't really on Renault's first podium in decades. Instead, it was on Cyril losing the bet and getting the tattoo.
ADVERTISEMENT
Article continues below this ad
However, as the days progressed, the talks subsided and eventually turned died out. Well, finally, after a rather long wait, there is an update on when Cyril might be getting his tattoo done.
When is Cyril getting the tattoo?
During the Abu Dhabi press conference, the interviewer asked Ricciardo if he would be giving anything to Cyril as a "passing gift".
"Try and give a good result on the track," Ricciardo replied with laughter. "Oh, the tattoo! I mean, he's getting a tattoo. I'll pay for that. So, yeah, I'll buy him a tattoo which everyone is probably about to ask me for thnt question.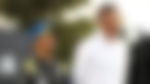 "Hopefully, January. Hopefully, January we can get it done."
Looking into their bet, Ricciardo will design the tattoo for his team principal. The twist is that Cyril holds the upper hand in choosing where he wants to get that tattoo done. However, Ricciardo mentioned that he will convince the Frenchman in getting it done at a visible place.
Is Daniel Ricciardo the hidden treasure for Renault?
Prior to the Daniel Ricciardo signing, Renault were lurking at the bottom of the mid-field battle. The struggle was extremely evident. However, the Australian changed the mood entirely following his entry into the team.
Renault merely took time to improve their pace to an extent that they started dominating the midfield battle, and sometimes the front-runners as well.
ADVERTISEMENT
Article continues below this ad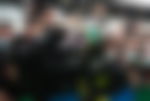 Thus, it is fair to say that Ricciardo has done a splendid job for Renault, by providing them with timely podiums and keeping them in the race for the top 3 finish in the constructor's table.
Although it looks a bit too far-fetched for Renault to finish in P3 following Racing Point's incredible Sakhir GP, the France-based outfit have done applaudable work this season, consequently laying a strong foundation for a dominant 2021 season.
ADVERTISEMENT
Article continues below this ad
Hence, both Renault and Ricciardo deserve a gift from each other before they part ways after this season.