Perez: Sebastian Vettel Will Have a 'Fantastic Car' at Aston Martin in '21
Published 12/11/2020, 2:19 AM EST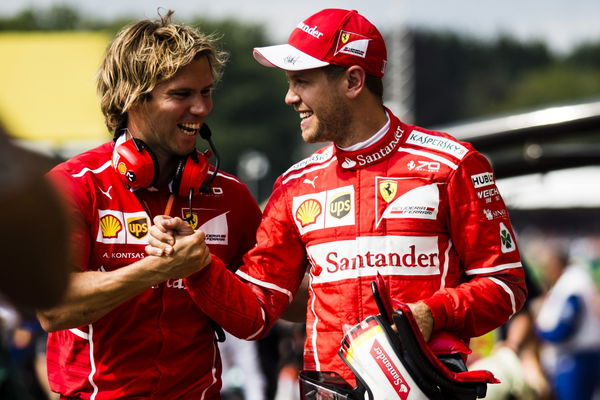 ---
---
When Ferrari made the bombshell announcement of not extending the contract of Sebastian Vettel, many expected the German to either take a sabbatical for 2021 or leave Formula 1 for good. Thankfully for him, Racing Point came to his rescue.
ADVERTISEMENT
Article continues below this ad
Sebastian Vettel took a 'Great Decision' – Perez
Vettel is languishing in the World Championship table at the moment in what has been his worst year in F1. He is victim to Ferrari's infamous politics and isn't enjoying his time in the car. However, Sergio Perez, the driver he is replacing, thinks that he will have a change of scenery next year. Backing the German's decision, he said –
ADVERTISEMENT
Article continues below this ad
"Seb has definitely taken a great decision. He is coming to a team of pure racers, to a team where he will definitely have a good time and will enjoy it."
"The most important thing is he will have some good fun. I have no doubt that the team will be one of the strongest next year and he will definitely have a fantastic car."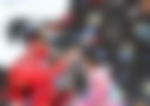 Does Vettel have 'Big Shoes' to fill?
Many fans felt the decision to ax Perez in favor of Vettel was harsh. The Mexican has been a loyal servant of the team. Not only did he bring podiums, but also vital sponsorship funding to the previously cash-strapped team. He was vital in saving the team when it was named Force India.
ADVERTISEMENT
Article continues below this ad
When Canadian Billionaire Lawrence Stroll took over, he made quick changes such as bringing in his son Lance Stroll as the second driver. He virtually bought last year's title-winning Mercedes. Hence, providing the team with a quick car this year.
Now they have even bigger aspirations. They are rebranding as the German car brand, Aston Martin, next season. This gave them all the more reason to hire a big name like Vettel. But does he have big shoes to fill? The outgoing Sergio Perez doesn't think so –
"I thought big shoes to fill for a four-time World Champion is hard to imagine versus a guy who has just won a race but in a way, that is just Formula 1."
ADVERTISEMENT
Article continues below this ad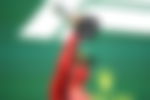 Credit where credit's due. The Mexican is showing there is no bad blood between the pair. He is leaving the team in good hands for Seb. Hopefully, the German can build on this and leave his nightmare end with Ferrari behind him.