Why Sebastian Vettel Insists on Labelling his Ferrari F1 Stint a 'Failure'
Published 12/11/2020, 3:10 AM EST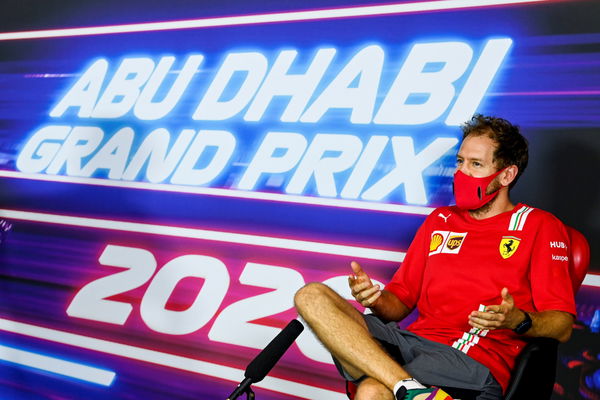 ---
---
2020 may have been one of the worst seasons for Sebastian Vettel, and Ferrari in their careers. However, the same can't be said in terms of Vettel's entire time in the Maranello outfit. He was dominant on several occasions and even got close to beating Mercedes's Lewis Hamilton to the title.
ADVERTISEMENT
Article continues below this ad
Despite being the third most successful Ferrari driver in terms of race victories, Vettel suggested that he failed to accomplish the goals Ferrari set through the last five years.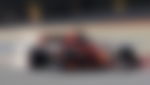 During the press conference in Abu Dhabi, Vettel showcased his disappointment at failing to shine in his dream team despite coming really close at times. He said, "It still doesn't change anything. We still failed. We had the ambition and target to win the championship, and we didn't. I think it's just an honest reflection. I don't think saying it out loud changes anything."
ADVERTISEMENT
Article continues below this ad
Vettel has been up to the podium for a massive 55 times in his time at Ferrari. Out of the 55 podiums, he secured 14 race victories. Hence, the stats don't really prove his point of "failing".
Sebastian Vettel believes Ferrari was strong, but not strong enough to beat the Rivals, Mercedes
The German is on the verge of switching to a new team following the end of this season. However, he is not leaving the teams with satisfaction. It looks like Vettel is still beating himself for failing to reach Ferrari's goals.
Mercedes was the only team standing between Ferrari and the title. Ferrari always produced the best starts, and it was always Vettel on top.
However, as the season progressed, Mercedes would unleash a dominant second-half to condemn Ferrari to the second spot.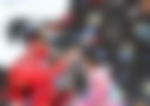 Vettel felt that Ferrari was always strong, just not strong enough to take the fight to Mercedes. He said, "We were up against a very strong team-driver combination, but our goal was to be stronger than that, and in that regard, we failed. There are reasons for it. We had good races, bad races, sometimes were close, sometimes were far away."
ADVERTISEMENT
Article continues below this ad
"There's a lot of reasons why, but in the big picture… I don't think it's unfair. It's just the truth. Nothing wrong with saying it out loud."
Despite Vettel's comments, as a spectator, one can confidently say that he gave his best in the Ferrari.
Hence, the German driver can keep his head held high, and move on to Aston Martin with satisfaction, and reignite his old form, and ultimately, regain his lost chances at Ferrari.
ADVERTISEMENT
Article continues below this ad