Adrian Newey Reckons Mercedes' 'Politicking and Lobbying' a Compliment for Red Bull
Published 08/08/2021, 3:30 AM EDT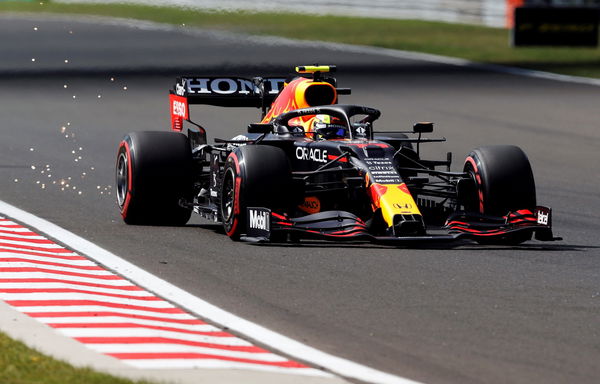 ---
---
The rivalry between Mercedes and Red Bull blew up to a whole new level after the Spanish Grand Prix this season. Their battles weren't just subjected to on the track, but also extended into off-track activities as well. And the most certain of all is the criticism of Red Bull's 'bendy' rear wings.
ADVERTISEMENT
Article continues below this ad
Mercedes were convinced that Red Bull breached FIA's aero regulations to improve the straight-line speed, which eventually caused a stir. Both the outfits fired shots at each other.
But before the off-track antics could turn ugly, FIA intervened and clarified that Red Bull were playing well within the rules. Hence, Red Bull's Chief Technical Officer, Adrian Newey, considered Mercedes' actions a huge compliment for the Milton Keynes outfit.
ADVERTISEMENT
Article continues below this ad
What did the Red Bull designer say?
Speaking to Red Bull Racing, Newey reckoned Mercedes' criticisms are proving that Red Bull are back on the top step. He further mentioned the last time such scrutinies engulfed the team, which was in the early 2010s arriving from their former rivals, Ferrari.
"In many ways, it is a compliment to the Team to find ourselves under such scrutiny from others. We have experienced this before," he said.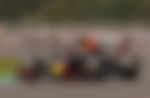 "But I can't remember a time when we have received the same level of behind-the-scenes politicking and lobbying against our car.
"Possibly if you look back to when we were exploring aeroelastics in 2010 / 2011 then we were under constant scrutiny and would adapt to each changing set of regulations," Newey added.
I never like the war analogy: Newey
Despite showing hatred for such off-track battles with rivals, Newey felt that such analogies help a team improve their competitiveness.
"We've been here before in the last championship battles with Ferrari which involved some rows over bodywork flexibility as well," he said.
ADVERTISEMENT
Article continues below this ad
"I never particularly like the war analogy. But it is a decent analogy. And you have to look at every aspect you can to improve your competitive position."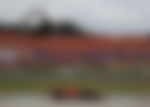 Overall, the scrutinies ended with the French Grand Prix, when the FIA openly admitted to Red Bull playing by the rules. Hence, the focus has now shifted to on-track battles entirely.
ADVERTISEMENT
Article continues below this ad
But can Red Bull win against the ever-consistent Mercedes this season?
Watch Story: From Prince to the Queen: When F1 Stars Interacted With the Royal Family