After 6 Years, Unstoppable Max Verstappen Prepares to Create Insane F1 History With Red Bull
Published 07/22/2022, 12:58 PM EDT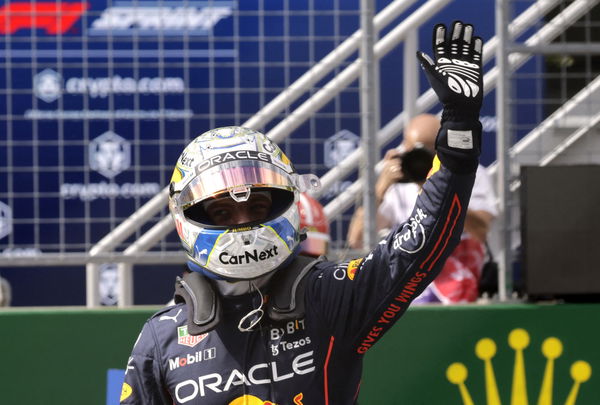 When most young individuals are busy figuring their lives out at 17, Max Verstappen was busy preparing for his F1 debut. And at just 24 he is racing towards becoming a Red Bull legend. The young Dutchman has already cemented his place in the hearts of the fans and Red Bull history. And before we know it, all the records will come tumbling down as he tackles a new one ahead of French GP.
ADVERTISEMENT
Article continues below this ad
In 2015, everyone foresaw the incredibly talented young debutant was going to break records. However, nobody expected them to start with an "All-time" tag this early. The Dutchman is already in the seventh year of his Red Bull journey and, with his contract valid till 2028, this record will touch unimaginable numbers.
ADVERTISEMENT
Article continues below this ad
The record that Verstappen will make his own from the French GP onwards is the record for most races as a Red Bull driver. Verstappen will surpass the Australian driver Mark Webber to make the record his own. Webber went out on track on 129 occasions behind a Red Bull single-seater. And with Verstappen's appearance at Circuit Paul Ricard, he will take his tally up to 130 and sit atop the list of most races for Red Bull by a driver.
With 11 races to go in the current season and his contract running till 2028, one can only imagine how high this number will be at the end of Verstappen's Red Bull career. And this won't be the only record Verstappen will break during his career in the premier motorsporting competition.
Mark Webber and Max Verstappen make up the top two. Let's compare Verstappen with the top four.
How does Max Verstappen compare against Red Bull's top four?
ADVERTISEMENT
Article continues below this ad
The list expanded to the top four of most races for Red Bull features two familiar and currently active faces. Max Verstappen, Mark Webber, Sebastian Vettel, and former teammate Daniel Ricciardo. Verstappen and Webber, as established, sit at 129 races each whereas, Vettel and Ricciardo ended their Red Bull stints with 113 and 100 races, respectively.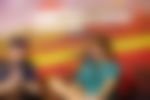 Looking closely, in terms of wins, poles, and podiums, Verstappen has still some catching up to do to Vettel but has surpassed Ricciardo. Verstappen so far has 26 wins, 16 poles, and 68 podiums compared to Ricciardo's 7/3/29. However, Vettel's record during his four championship-winning years is the standard. He has 38 wins, 44 poles, and 65 podiums for Red Bull.
ADVERTISEMENT
Article continues below this ad
Watch This Story: Max Verstappen set for huge new Red Bull deal, reported to be worth over $53 million per year
Verstappen will sooner, rather than later catch Vettel. And his contract till 2028 will definitely see his name across all records for Red Bull, at least.
Edited By: Arunaditya Aima