After Daniel Ricciardo's Vintage Grin Failed Miserably, the Honey Badger Once Shamelessly Used the Cheesiest 'Pick Up Line' to Steer Out of Harm's Way
Published 12/26/2022, 8:50 AM EST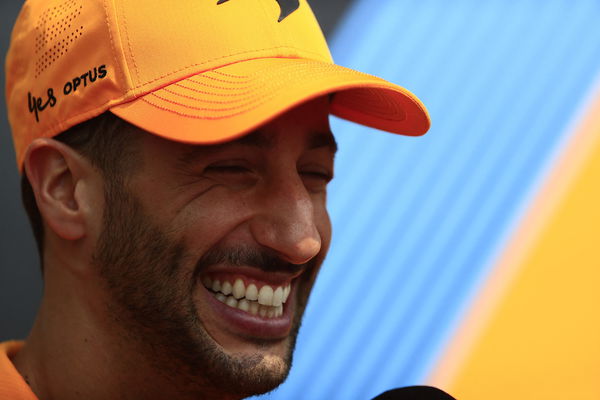 We all do whatever we have to do to get out of tough situations. Daniel Ricciardo is no different, as he once had to use his F1 driver clout to save himself from the hands of the law. While he wasn't proud of it, he did admit it was a dream come true moment for him.
In an interview from his Red Bull days, Daniel Ricciardo was asked if he had ever used the "I'm an F1 driver" pickup line. While the Honey Badger did not admit to using it to impress any ladies, he did narrate a hilarious story about the time a cop pulled him over.
ADVERTISEMENT
Article continues below this ad
Speaking on ESPN's Aussies Abroad interview, Daniel said, "It was just for a random routine check. So, I hadn't done anything that I wasn't proud of. I forgot to update the registration or put the little slip in the window there. He goes 'show me your license'. I didn't have it on me at the time. I was like 'oh no' and he goes 'where do you live?' I said 'I live here in Monaco, you know, got an apartment here'. And he wasn't too impressed."
"So long story short, he goes 'what do you do?' I felt a little bit embarrassed but I put my arm out on the window, I looked at him, I smiled, and I said, 'I'm a Formula One driver'. He was like, 'what team?' I told Red Bull, and he looked and he walked back to his car. I don't know if he did a little Google search. He comes back and he smiles, he goes, 'alright, you can go, have a nice day'. And I was like 'yes! All my dreams have come true'."
Daniel Ricciardo, away from the track, has many businesses. One of them is his clothing line called Enchante.
Daniel Ricciardo reveals the hilarious story behind his clothing brand's naming
The Honey Badger has his own wine brand, co-owns a brewery in France, and even has an online merch store that sells everything Daniel Ricciardo. In his online store called RIC3, he has a high-end clothing brand called Enchante. Last month, Daniel revealed the story behind the brand's name.
ADVERTISEMENT
Article continues below this ad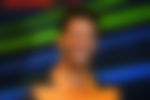 Speaking on F1: Beyond The Grid Podcast, he said, "It really just started as a bit of a p*ss-take. We (Daniel and Natalie Pinkham's husband, Owain Walbyoff) love UFC. We spend a lot of social time together. When the time is right, we enjoy a drink, and it just became something silly what we were just like, Cheers, and we were like, hmm, Enchante."
He continued, "And introduce ourselves and then like, you know you have a few drinks and you start acting as a kid and introduce ourselves like, Enchante. It was just something silly, but it made us always giggle. It made us always feel like the idiots we are."
ADVERTISEMENT
Article continues below this ad
Watch This Story: Daniel Ricciardo's Best Moments in F1
The two stories capture Daniel's personality pretty well. We hope to see him back in regular action in 2024.
Edited By: Varunkumaar Chelladurai