After Drive to Survive, Netflix to Release a Documentary on an F1 Legend
Published 03/04/2020, 7:26 AM EST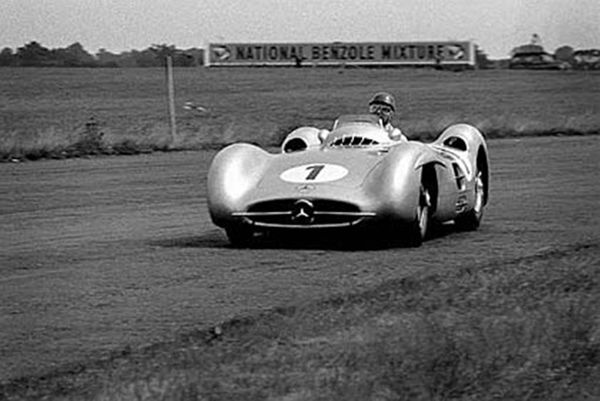 ---
---
In its 70-year history, F1 has had a number of great champions. From Guiseppe Farina to Alberto Ascari, From Emerson Fittipaldi to Niki Lauda and James Hunt. From Alain Prost to Ayrton Senna, and Mika Hakkinen to Michael,Schumacher, F1 has seen them all. One stand-out multiple world champion is, Juan Manuel Fangio.
ADVERTISEMENT
Article continues below this ad
The Argentine is a 5-time F1 world champion and is 3rd on the list of most championships. Now, the Netflix streaming service has announced that a documentary about Fangio will air later in March. The name of the documentary is, A Life of Speed: The Juan Manuel Fangio Story.
Fangio was the Formula One king during his era and seized his five world championships in the early 1950s. This was in an era before protective gear or safety features. In other words, the safety features of those times cannot hold a candle compared to the modern age.
ADVERTISEMENT
Article continues below this ad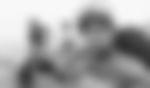 Who is F1 legend Juan Manuel Fangio?
The Argentine driver raced in F1 for Alfa Romeo, Maserati, Mercedes and Ferrari. Interestingly, he won the championship, with all four manufacturers. It just went to show that in those days, it was more about the man than the machine. He took the title in 1951, 1954, 1955, 1956 and 1957. The Argentine retired from racing in 1958 after the Formula One season. Sadly, he passed away in 1995 at the age of 84.
ADVERTISEMENT
Article continues below this ad
Since then, he has left behind a huge legacy for himself and South American F1 drivers. Admittedly, Fangio had quite an adventurous Formula One career. Case in point, the Cuban Grand Prix, where he was abducted by people loyal to dictator, Fidel Castro. The race was supposd to be a non-championship round and Fangio won last year's edition.
However, two gunmen entered his hotel in Havana and kidnapped him at gunpoint. Their idea was to capture the biggest name in motorsport and attract worldwide publicity to their cause. However, President Fulgencio Batista would not budge and gave the race the go ahead, while a team of police hunted down the kidnappers.
From there, the police and the kidnappers played a game of musical chairs. Fangio got shuffled between numerous safehouses. Luckily, his captors were nice enough to let him to listen to the race via radio. In fact, he was almost treated like royalty.
ADVERTISEMENT
Article continues below this ad
After 29 hours,Fangio was set free, and the captors repeatedly assured that it was not personal. Till the date of his passing, he remained good friends with his captors. Interestingly, a 1999 Argentine film depicted the Fangio kidnapping. Alberto Lecchi directed the film, called Operación Fangio.