After Russell, Sainz Comparison – Lando Norris Makes One Demand From McLaren F1: "No Excuses"
Published 01/24/2023, 6:45 AM EST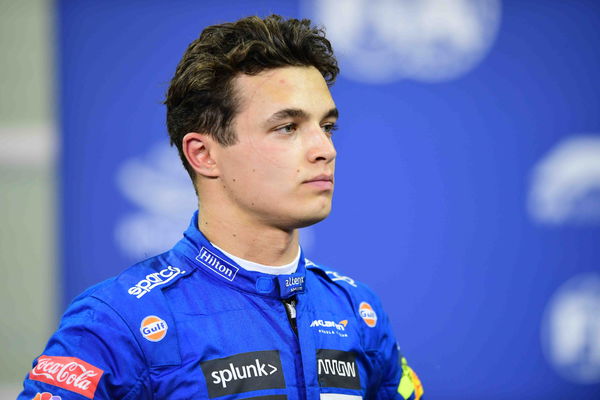 How difficult it must be for Lando Norris to watch his peers, George Russell and Carlos Sainz, compete at the top. Meanwhile, he is struggling in the midfield ever since his debut. It just does not feel right for a driver of his caliber to not get race wins and challenge for the championship. But, perhaps destiny has something planned for the Briton, as he continues to progress with McLaren. Though, going into 2023, Norris has made one demand from his team.
ADVERTISEMENT
Article continues below this ad
In an interview with Motorsport.com, Lando stated how McLaren can make better use of its resources to develop a faster car. He said, "The fact is, we have to do a better job and the team have to do a better job with making a better car. I think already next year we need to make progress. I have good faith that we can."
In 4 years with the Papaya outfit, Norris has got to know the huge efforts of the team's people. Though, he believes they need to maximize all these efforts to cross the final hurdle to climb up the F1 ladder.
ADVERTISEMENT
Article continues below this ad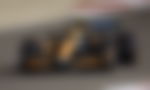 The Briton stated, "It's just that final hurdle, the final thing to get us up to the same level to then have no excuse against Red Bull, Mercedes, and Ferrari. The team know that they need to do a better job."
There have been murmurs about Norris's long-term future at McLaren. With Andreas Seidl having already left for Sauber, it might be difficult to retain Lando, if the Woking team cannot give him a championship-winning car.
When will we see Lando Norris fighting at the top?
It has been a perplexing question, ever since Lando Norris debuted. Some people rated him highly like George Russell. Meanwhile, some felt that he could not get close to Carlos Sainz in the first 2 seasons. But, the immense growth that Lando has shown in 2021 and 2022 is spectacular.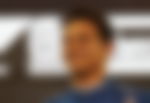 Beating an 8-time race winner Daniel Ricciardo was good proof of his top-level talent. But can he get a chance to justify his talent, fighting at the top? Given the consistent struggles of McLaren, Norris ain't too excited right now about the future. It does not seem that he is in a very jubilant mind space, with the way the team's 2022 season went.
ADVERTISEMENT
Article continues below this ad
So, he may have a long-term contract until 2025 with the team. But, the Briton may not ignore looking for a better opportunity on the grid. Many big teams like Mercedes or Red Bull may be interested in Lando. Thus, he needs to be flexible to get into a championship-winning car as soon as possible.
Of course, if McLaren can make the promised gains in the next 2 years and get closer to the top; Norris may want to stay. But, even till 2025, if the Woking team is scrapping for P3 or P4 in the championship, Lando may jump ship to somewhere else.
ADVERTISEMENT
Article continues below this ad
WATCH THIS STORY: McLaren Signs Herta to Formula 1 development deal
It ain't guaranteed that Lando Norris making a career move assures him a championship-winning car. But, the next few years are going to be pivotal in his career for his world title ambitions. What do you think should Norris do?
Edited By: Ranvijay Singh