Ahead of Alonso's F1 Return, Zak Brown Regrets Failed McLaren Stint
Published 02/11/2021, 4:45 AM EST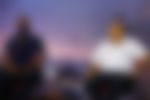 ---
---
The Spaniard joined Mclaren in 2007 after leaving Renault. In his 2007 stint, he was partnered by a rookie Lewis Hamilton. However, due to tensions between him and Hamilton, his contract was cut short. In 2015 he joined the team again till 2018, due to poor performances from the car. He left the team for greener pastures.
ADVERTISEMENT
Article continues below this ad
Mclaren team boss Zak Brown respects the Spaniard and considers him a great drover, however, Brown has told that he no bad blood between two-time world champion Fernando Alonso and also regrets not having a successful period with the Spaniard during his stint with Mclaren in F1 and his time at Indy 500.
The 49-year-old team boss has worked with the Spanish driver for four years at Mclaren and Alonso's triple attempts of winning at the Indy 500. The Spaniard didn't quite achieve success on the F1 grid due to the fact of lackluster Honda engine.
ADVERTISEMENT
Article continues below this ad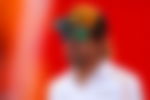 A dream turned into a nightmare
Fernando Alonso wanted to follow in the footsteps of his idol, Ayrton Senna, who achieved a lot of success with the team. Mclaren at the time was powered by Honda at that time, which proved to be a misery.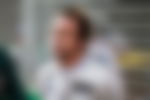 His time on the grid with Mclaren proved to be a nightmare. He finished 17th in the 2015 championship, the following season he came 10th, and the one after that he came home 15th. Alonso's last season in 2018 he took 11th place in the driver's championship. He failed to get on a single podium while working with the Woking-based team.
Brown said, "I wish it had been different for us, Fernando is a fabulous racer even if we had all imagined it differently."
The Champ returns
The Spanish driver would return to F1 with Alpine, the rebranding of Renault in order to find much-needed success as he won the championship twice with them. Alonso would partner up with Esteban Ocon for the upcoming season.
ADVERTISEMENT
Article continues below this ad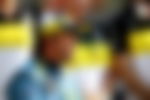 His former boss, Brown, said this on Alonso's returning, "one of the very rare types of pilots who are passionate about the matter with body and soul every second, motivated to the tip of their hair. Without a doubt, he will be a great opponent in 2021."  ( translated via Google)
The season starts in Bahrain on the 28th of March. Fans would be excited to see this veteran returning to the grid and fight fiercely on the track as they zip around. Time will tell if it was a fruitful decision to be back on the grid again. What are your expectations from the two-time world champion?
ADVERTISEMENT
Article continues below this ad