Alex Albon Reveals How He Was the 'Helmut Marko' to the Likes of Russell & Leclerc During Their Karting Days
Published 01/07/2022, 8:16 AM EST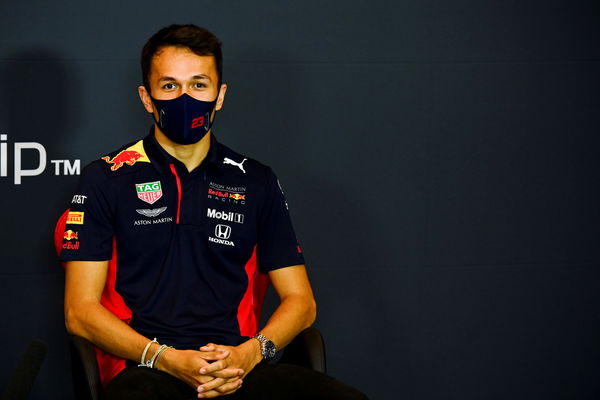 Alex Albon makes his grand F1 return in 2022. With a long list of roles to his name- a reserve and test driver, a mentor- Albon is back to being an F1 driver. However, Albon's affiliation to special roles goes way back, something George Russell and Charles Leclerc benefitted from.
ADVERTISEMENT
Article continues below this ad
Before becoming a KF1 driver, Albon had already made his mark on the big names. In a recent podcast, he revealed he was allotted a special role. "I was the reference driver/ the one who they'd ask: 'who should we choose for next year?'"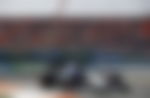 With many drivers in line for a seat at the top level of karting, George Russell, Charles Leclerc, and even Esteban Ocon were in the mix. "There were a few of them, and I was the reference driver and I would say, 'listen these guys are quick, these guys, maybe not so quick,' and George and Charles were there then."
ADVERTISEMENT
Article continues below this ad
Although sure that his friends would have made it through regardless, Albon likes to think he held strings in the situation. Thus, the position of power made Albon feel like Helmut Marko, or at least a 14-year-old version of him.
Alex Albon analyzes his peers' growth as racers
ADVERTISEMENT
Article continues below this ad
Having been a step ahead of his good friends, Albon reflects on how much potential they showed as drivers even in their karting days. Albon is especially close to Russell, whose seat he'll be filling at Williams next season. Looking back, he shares how the Brit showed his caliber back then as well.
"I remember George was this young, young kid. We're the same height now, but back then, he was much shorter than I was. I think Charles joined later in the year, but George was already the quick one out of the guys. Everyone else I could just pull away and drive away but George.. he's keeping up."
ADVERTISEMENT
Article continues below this ad
While Russell's skills have given him a place in Mercedes, Albon is more prepared than ever for his debut season with Williams. The two drivers have a lot to prove; will the 2022 season be kind to the friends?
Watch this story: F1 Drivers Getting Into the Halloween Spirit Featuring Ricciardo, Verstappen & Hamilton