Alfa Romeo F1 Announce Testing Plan: Kubica First, Kimi Raikkonen Last to Test Car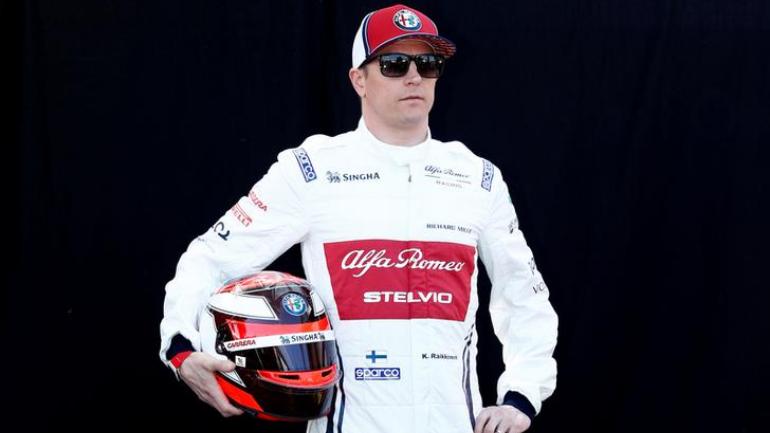 Alfa Romeo has announced its driver lineup for the upcoming winter test. The Swiss-based outfit will field three different drivers on as many days, to complete the first leg of the winter test. Kimi Raikkonen will test for the team on the last day of the first phase of testing.
Kimi Raikkonen to end the test
Via their Twitter handle, the team revealed that Robert Kubica would start proceedings on Wednesday morning, followed by Antonio Giovinazzi. The Italian will take over from the Pole for the afternoon session. Giovinazzi will continue to test for the team on day 2.
Finally, On the final day of testing during the first phase, Kimi Raikkonen will test for Alfa Romeo. The iceman will conclude phase-1 of testing for the team.
Kubica, who drove for Williams in 2019, joined Alfa Romeo as a reserve driver in 2020. The Pole debuted for Alfa Romeo(formerly known as Sauber)in 2006. Kubica's vast experience will help the Swiss team in car development.
Helmets on!

We're ready to go testing in Barcelona in our new, shiny C39 – and we've got a great line-up eager to get their season started!

Wednesday: Robert (morning) / Antonio (afternoon)
Thursday: Kimi
Friday: Antonio

And you – will you be with us? pic.twitter.com/rcT4Ow3Mhu

— Alfa Romeo Racing ORLEN (@alfaromeoracing) February 18, 2020
Furthermore, signing Kubica also meant a major financial boost for the team. The Pole is backed by oil refiner ORLEN, who will sponsor the Swiss-based outfit in 2020. This also includes a name change, meaning the team will be called Alfa Romeo Racing ORLEN in the upcoming season.
Alfa Romeo recently unveiled its 2020 testing livery, which looks stunning. The team successfully completed a shakedown of its 2020 car- the C39, at the Fiorano Circuit. The iceman helmed the wheel of the snakeskin themed car, donning black overalls.
Alfa hoping for a better 2020
Alfa Romeo has a unique driver pairing in Kimi Raikkonen and Antonio Giovinazzi. In 2020, the Finn will surpass Rubens Barrichello's record of 322 races to become F1's most experienced driver. The iceman's immense experience in the sport will be very useful in developing the car. Alfa Romeo will greatly benefit from Kimi's expertise and Giovinazzi's performances throughout the year.
On the development side, the team has invested in a new simulator for car development. Additionally, the team is reportedly developing major upgrades for its wind tunnel. With a revamped headquarters and lesser dependency on Ferrari for simulator time, The Swiss team are making good progress.
Alfa Romeo didn't have the best of seasons last year. The team struggled with consistency throughout the season, which resulted in an erratic points haul.
With Robert Kubica and Kimi Raikkonen as a part of the team, Alfa Romeo has no shortage of experience.