Alfa Romeo F1 Driver Tatiana Calderon in Contention for IndyCar Seat in 2022
Published 07/10/2021, 12:45 PM EDT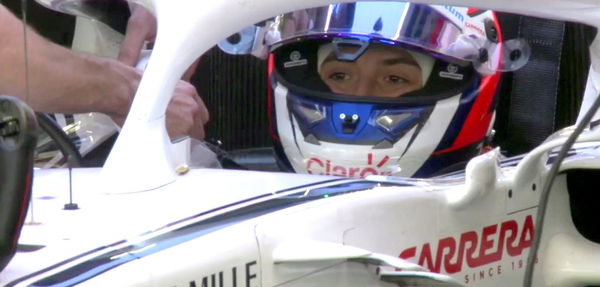 ---
---
Women continue to break barriers in motorsport. While Jamie Chadwick joined the Williams driver academy, Tatiana Calderon is already a part of Formula One. However, her role as a test and development driver for Alfa Romeo isn't talked about a lot.
ADVERTISEMENT
Article continues below this ad
Recently, the Colombian tested for IndyCar for the very first time. After a successful test with AJ Foyt Racing, their President Larry Foyt hinted at the possibility of having Calderon as one of their drivers for 2022.
Alfa Romeo test driver Tatiana Calderon may race in IndyCar for the 2022 season
ADVERTISEMENT
Article continues below this ad
Although Calderon isn't very visible in the world of F1, she has a long list of accomplishments in motorsport. Starting with go-karts aged 9, the Colombian progressed through the ranks to earn a spot at Alfa Romeo as a test and development driver.
In 2019, she became the first woman to lead a lap in Formula 2. In addition, she tested Alfa Romeo's F1 car at the Mexican Grand Prix in 2018.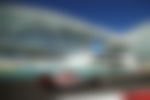 Through her sponsor, ROKiT, she got a chance to test Sebastian Bourdais' AJ Foyt Racing car at the Lexington Circuit in USA. While she put in several consistent laps, Larry Foyt admitted her pace impressed him.
He said, "What was impressive is that she just jumped right in and got on it. She's driven a lot of quick cars, and cars with quite a lot of downforce, but an Indy car was probably heavier through the steering than anything she'd driven before.
"I would say she's certainly on our list of potential drivers," added Foyt.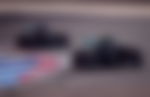 Calderon expresses joy after her first IndyCar test
Although Calderon put in an impressive effort, Foyt admitted there will be meetings to discuss their lineup. He said, "2022… I don't want to go into that because the situation is open – and I mean really open – at the moment. We've got meetings with ROKiT soon. There are different options on the table."
ADVERTISEMENT
Article continues below this ad
Despite the uncertainty, Calderon admitted her prior experience of testing an F1 car helped her IndyCar experience. She said, "All cars have their certain qualities that are difficult to handle, so I'm very lucky as the IndyCar had good power and less downforce which is the direction that Formula 1 is going in."
There have been ten female drivers in IndyCar before, and Calderon has the opportunity to make the list longer in 2022. Could this spark a potential seat for a female driver to compete in F1 in the future? Only time will tell.
ADVERTISEMENT
Article continues below this ad
WATCH STORY: 5 F1 Crashes Which Stunned the World