Alfa Romeo F1 Driver's Luck Goes from Bad to Worse With Radio Disaster at Russian GP
Published 09/27/2021, 4:04 AM EDT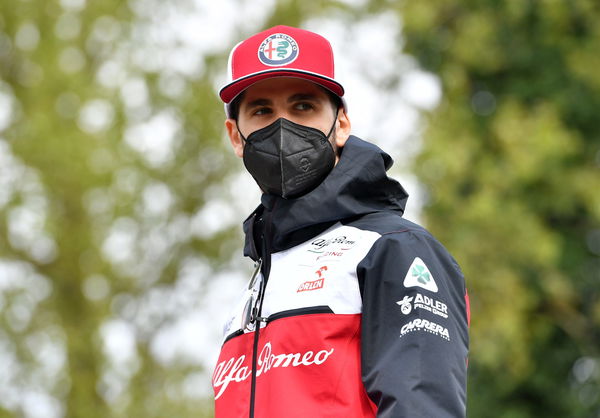 ---
---
The Russian GP, for the fans, came with a bit of joy (thanks to Lewis' 100 GP win) and a pinch of sadness (as Norris missed out on his maiden GP victory). But, for Alfa Romeo driver Antonio Giovinazzi, this race only meant huge frustration. The race did not start off very well with Giovinazzi suffering from his grid penalty, but when he was in turn 2, things got disastrous. Antonio Giovinazzi lost all contact with his team and he could only hear radio silence throughout the 53-lap-race.
ADVERTISEMENT
Article continues below this ad
WATCH STORY: From Jimmy Kimmel to Ellen: Lewis Hamilton on Talk Shows
Giovinazzi lost all communication with Alfa Romeo on lap 1
ADVERTISEMENT
Article continues below this ad
The race at Sochi today had so many surprise elements that we, the fans, could hardly understand what was going on! The commentators were telling us everything, but it was still difficult to keep track of the events. So, it goes without saying that Giovinazzi, totally blinded since his race engineer could not get through to him, had a nightmare of a race today.
Spare a thought tonight for @Anto_Giovinazzi. Poor guy had no radio all race. Team couldn't call him in. Could have had points today at a really critical time in his career.

— Will Buxton (@wbuxtonofficial) September 26, 2021
While speaking about his race, the Italian said, "[I had] no communication with the team, and in this case, you need communication, so just a difficult race from lap one to the end."
Alfa Romeo has already confirmed Valtteri Bottas for Kimi Raikkonen's seat in 2022, but Giovinazzi's fate remains undecided. At such a crucial point in his career, one botched-up race can hurt his chances at a contract to stay in F1 for another year. Yet, Gio's radio problems made it extremely difficult for him to finish the race, especially when it started raining towards the end.
Zero team communication cost Giovinazzi his race today
ADVERTISEMENT
Article continues below this ad
In a team press conference, Giovinazzi stated, "It has been a difficult afternoon, especially when the rain started at the end of the race, and I couldn't talk to the pits about the tire change."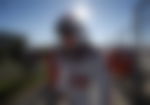 Indeed, at a race like today's Russian GP, smooth communication with the team is the key but Giovinazzi did not have that. While he was running not far behind his teammate Raikkonen for the better part of the race, the sudden downpour caused a lot of trouble for him. He could not come into the pits for a tire change, and ended up at P16, ahead of Tsunoda and Mazepin.
ADVERTISEMENT
Article continues below this ad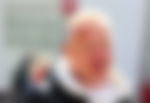 Barring all these obstructions, Giovinazzi still made it to the end of the race—a commendable feat in itself. But he wanted to forget this afternoon and think about Turkey as his results were disappointing. But this wasn't the first time as he had seen similar radio issues at the Portuguese GP last year. Will he put this aside and aim for a big result at the Turkey Grand Prix in a few weeks? That remains to be seen.