Alfa Romeo F1 Engineer Blames Giovinazzi for Hampering Raikkonen at Turkish GP
Published 10/12/2021, 3:18 PM EDT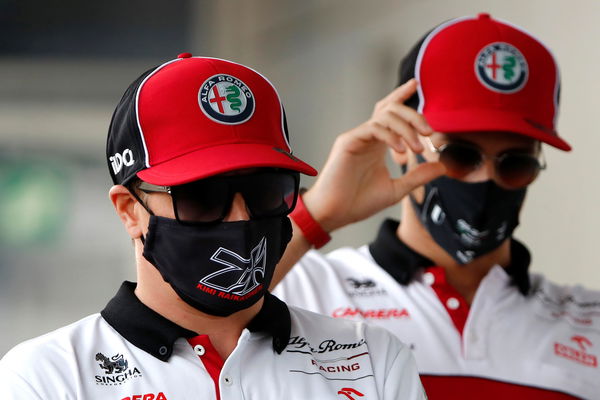 ---
---
The 2021 Turkish Grand Prix saw Alfa Romeo throw away a potential point, after their driver Antonio Giovinazzi didn't act according to team orders on two separate occasions. He didn't let team-mate, Kimi Raikkonen, past him, even after the team instructed him, in the closing stages of the race.
ADVERTISEMENT
Article continues below this ad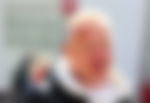 The fiasco started on Lap 52 when Giovinazzi was asked to cede position to Kimi. The team took this decision because Kimi was quite evidently faster than Antonio. The plan was to swap positions at Turn 1 on the next lap. However, come turn 1, Giovinazzi did not slow down or cede his position. Halfway during the next lap, he was told again, "Antonio, swap position as Kimi is about one second quicker". Antonio disregarded this team order too.
ADVERTISEMENT
Article continues below this ad
Alfa Romeo engineer comments on the failed position swap
Alfa Romeo's head of trackside engineering Xevi Pujolar commented about the incident. He said that he didn't understand why Giovinazzi didn't swap positions with Kimi. According to Xevi, if they both caught up with Ocon and went past him, they could have swapped back.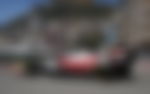 "For the team, that was not ideal," said Pujolar.
"I did not understand well why we couldn't swap at this point because at the end we can change it back depending on the situation.
"For us, it is important to achieve the points and Kimi's pace was strong at the time."
Raikkonen was not too happy about the whole ordeal
The drivers did not talk about the incident publicly after the race. But there was a tone of disappointment in the radio communication between Raikkonen and his engineer after the chequered flag. The Finn commented, "maybe we should think about it a bit earlier". Here, 'it' referred to the decision to swap the cars.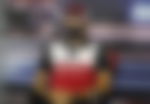 The final classification of the race shows that Raikkonen crossed the line five seconds behind Antonio. However, this is partly due to a couple of errors that Raikkonen made on the very last lap, and also because he was getting lapped and so had to move out of the way, to make way for the faster cars.
ADVERTISEMENT
Article continues below this ad
WATCH STORY: What Are Sprint Races & Where Will They Be Held?
Given the fact that Raikkonen was almost a second-a-lap faster than Giovinazzi when he was closing in, it's quite certain and he would have caught up to Ocon and passed him to score a point.
ADVERTISEMENT
Article continues below this ad