Alonso Teases Huge Announcement in Coded Exchange With Alpine F1 Teammate Ocon
Published 08/25/2021, 10:44 AM EDT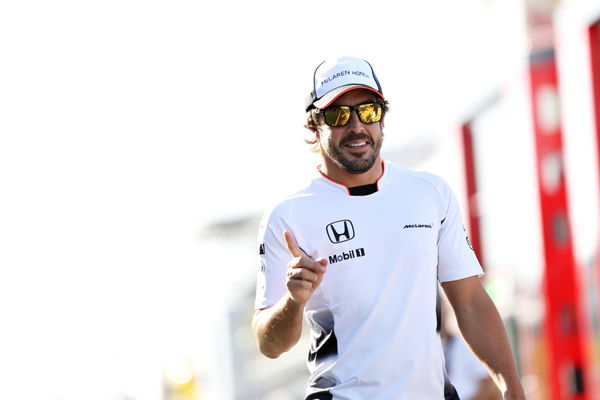 ---
---
Anticipation is at an all-time high for the Belgian Grand Prix. However, Fernando Alonso has decided to add to the excitement, hinting at something big coming up tomorrow.
ADVERTISEMENT
Article continues below this ad
Alonso took to Twitter to post something that at first looked like gibberish. Many considered the return of the 'foo' hacker, but soon, Esteban Ocon replied to the tweet in the same coded language.
I mtb lsu pkmecoyt evpl hdzx sue lpnx yzj'zr enydcagiyv agvatvpg ewln 😉

— Esteban Ocon (@OconEsteban) August 25, 2021
ADVERTISEMENT
Article continues below this ad
The internet, however, was quick to decipher the coded conversation. Turns out the Spaniard used the Vigenere cipher to relay the top-secret to the fans.
ALO: BIG news coming soon. And to tease you all, I'm tweeting this in code!!!!

OCON: I bet you everyone will work out what you're announcing straight away

ALO: Let's see, let's see. They've got 24 hours to work it out!

Vigenere Cipher. You're welcome #F1

— Elliot Horwood #44 (@ElliotHorwoodF1) August 25, 2021
As the countdown is underway, what could be the big announcement, and why are we talking in code?
What is Fernando Alonso hiding?
It is 'silly season' in F1; could it be a contract extension for El Matador? Esteban Ocon tweeted nothing about an announcement; he signed a three-year contract with Alpine in June. Additionally, Alonso's return to Alpine has been stupendous. He's made his presence known on the track, but will it be something e see for couple more seasons?
While the important news could be anything, the internet seems to agree with the idea of seeing Alonso in the blue car for longer. His current contract has the option of a year's extension. Hence, the probability of it being a contract announcement seems high. Alpine tweeted:
ADVERTISEMENT
Article continues below this ad
But why put it in code? Alonso didn't have to be literally cryptic about the announcement if it was related to his contract. And what's the "KEY" role Alpine plays? Let's experiment with the idea a bit.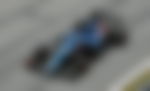 It could be the announcement of a new sponsorship for the driver or even a special Alpine livery for the Belgian GP? The possibilities are endless. Although, a new livery would be nice to see and the sponsorship could explain the excessive coded language.
ADVERTISEMENT
Article continues below this ad
Fernando Alonso promised 24 hours, so we wait in anticipation of what the next big thing at Alpine could plan for. As much as sponsorships and liveries are exciting, nothing beats the possibility of having Alonso on the track with the new F1 car.
Watch this story: Top 5 Williams F1 Liveries of All-Time