Alpine F1 Director Joins Ferrari in Demanding More Clarity from the FIA
Published 06/30/2021, 1:05 PM EDT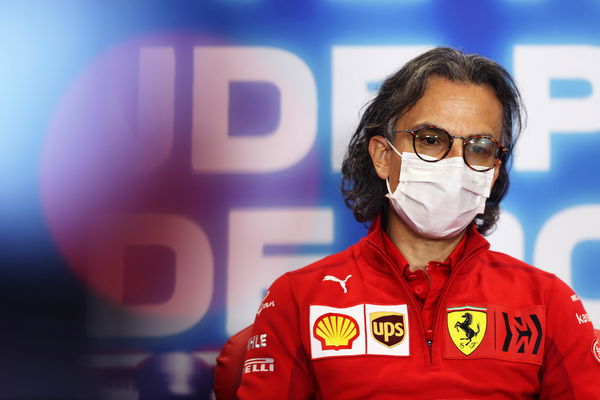 ---
---
The FIA's new pit stop directive has stirred a rumble in the paddocks. The new technical regulation update is looking to address the safety of the cars coming out of the pit lane and looks to increase the human element in pit stops. However, this can have an adverse effect on the current competition, considering the fact that Red Bull runs the fastest stops.
ADVERTISEMENT
Article continues below this ad
Frustrations were at an all-time high with the release of this new, complex rule. Team principals, especially Christian Horner, were not happy with the sudden update. Horner stated in a recent press conference, "Formula One is about innovation and competition. Seeing pit stops sub-two- seconds is a remarkable feat and we should be encouraging it, not trying to control it."
Alpine's sporting director, Alan Permane, and Ferraris's Laurent Mekies also faced issues with the same. Mekies said that the technical directive wouldn't cause a problem for Ferrari and that they could change their time. He just wished that the teams are a part of conversations surrounding the changes made in their rule so that they could have some input.
ADVERTISEMENT
Article continues below this ad
"It is certainly a little bit out of blue, I would agree with you," he said about the changes.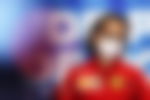 Permane sympathizes with Mekies in wishing that there was more communication with the teams.
"… these system are so sophisticated and so specialized, and teams have an army of people working on them." He added, "I think [it would be better] if we can all sit down together and let us work out what is safe first, because there are some questions being raised about safety now."
What is the new FIA rulemaking Ferrari unhappy?
Races in the past included the tedious process of refueling along with changing tires. With significant advances in technology and the exceptional training of the pit crew, the pit stop time has dropped. The years where 3-second pit stops were praised are now long gone.
ADVERTISEMENT
Article continues below this ad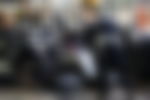 The FIA, Formula One's governing body, fears the reliance on heavily automated procedures. The FIA believes that the compact time frame is not enough to ensure the safety of the car. In order to fix this, they are putting greater emphasis on the manual aspect of pit stops, and allow for a human reaction time in signaling.
The new rule is likely to change the teams' pit stop procedures, hence, the FIA has given them three weeks to prepare. The new procedures will be put to test at Silverstone. Will have an effect on the championship standings? We'll just have to wait and watch.
ADVERTISEMENT
Article continues below this ad
Watch This Story: From Serena Williams to Chris Hemsworth: Celebrities Lured by the Glitz and Glamor of Monaco