Alpine F1 Warn Alonso and Ocon Against Playing 'Dangerous Games'
Published 04/08/2021, 7:35 AM EDT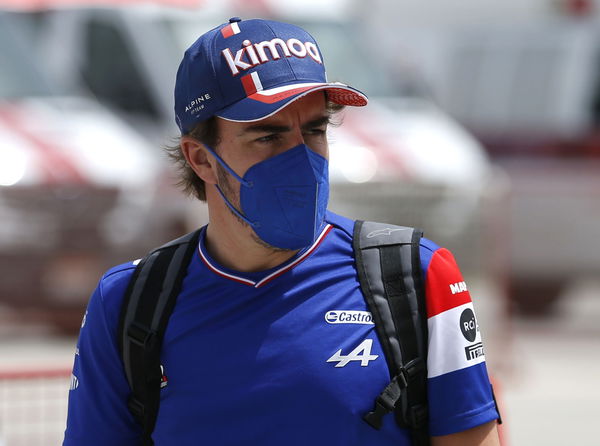 ---
---
Alpine F1 may have a long season ahead if the season opener in Bahrain was anything to go by. In a condensed and tight mid-field battle, both Fernando Alonso and Esteban Ocon will have to keep any teammate rivalry aside, in order to give their best to the team. Former world champion Alain Prost also shares this sentiment. Prost, who is Alpine's non-executive director, believes it'll be necessary for the team to keep the teammate battle from going out of hand.
ADVERTISEMENT
Article continues below this ad
In a season where every point will be crucial, Prost doesn't want his drivers to put their own interests ahead of the team. Especially when you have a driver like Alonso in the team, who is known to make life hard for his teammates, Prost reckons it is important that Alpine support Ocon and not let him feel 'destabilized.'
The Frenchman said, "If a driver is destabilized, that's not normal. What is normal, however, is that a psychological game is set up. There is always one driver who gets the upper hand.
ADVERTISEMENT
Article continues below this ad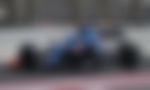 "If that's one driver one time, and then the other one [another time], it's balanced and things go well."
Alpine to keep a leash on Fernando Alonso and Esteban Ocon rivalry
Prost stressed on the fact that the environment within the team shouldn't be affected due to personal gains between the drivers.
He said, "it's very important that the drivers work well together and that there are no dangerous games.
"The dynamic and atmosphere of a team are extremely important for performance, so you have to be very vigilant to ensure that there is no degradation, first and foremost, among the drivers."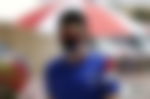 Although both Ocon and Alonso are yet to open their accounts for the season, the latter looked more comfortable with the car. For a good portion of the race, Alonso was well set to make it into the top 10. Unfortunately, he had to retire from the race due to brake issues; he obviously wasn't too happy about that.
ADVERTISEMENT
Article continues below this ad
But Alonso's rather solid showing despite being out of the sport for over two years shows just how much catching up Ocon has to do. The Frenchman was once expected to take over the Mercedes seat from Valtteri Bottas. But he doesn't seem to be the same driver who caught everyone's eye a few seasons ago.
Can Ocon bounce back in Imola? Will he be able to beat Alonso through the course of the season? Will Alpine sink or swim in the midfield? Keep an eye out for these storylines as they develop through the course of the campaign.
ADVERTISEMENT
Article continues below this ad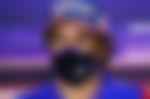 Trending Stories