American Prodigy Logan Sargeant Cautiously Coached by Fellow F1 Senior in a "Unique & Weird" Dynamic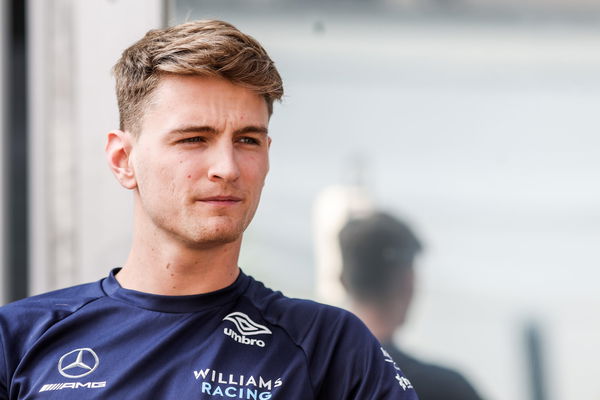 There will be a man racing under the Stars and Stripes after the Drive to Survive revolution. And the American audience finally has someone to root for. And the excitement has been topped by three races that are set to be organized in the land of Uncle Sam. While the Williams rookie, Logan Sargeant, has only now landed in the Formula 1 scene, an interesting bit of trivia about him came straight from horse's mouth, an off-track disclosure made by a former Williams driver.
There are three new drivers on the grid this year, similar to when George Russell came around with two of his friends, Lando Norris and Alex Albon.  A similar situation with a rookie trio has occurred this year and ironically enough the newbies, Logan Sargeant, Oscar Piastri, and Nyck de Vries are in the same teams as well. In the recent episode of Apple's The Fast and The Curios Podcast, Russell was asked if he has met any rookies yet. To which Russell replied in affirmative.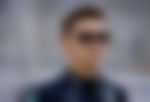 George said, "Yeah newbies, I've met them. I was actually Logan's driver coach when he was younger when he raced in Formula 4. Taught him a few tricks, not everything obviously. Kept something in the pocket of course."
ADVERTISEMENT
Article continues below this ad
He further went on to highlight how Sargeant's presence in F1 makes him feel a bit old and makes him wonder how quickly time passes. He said, "Yeah, I guess so. It is quite unique and weird dynamic, it scares me how quick time goes. That's what it does because it feels like yesterday I got into Formula 1, feels like yesterday I was here for the car launch of W13. And things are flying."
From having an unusual connection with the Formula 1 world to having an unusual qualifying. Logan Sargeant, even though unlucky in the beginning, managed to end the race weekend on high, only positions away from the top ten.
A good first day at the office for the Williams' rookie Logan Sargeant
ADVERTISEMENT
Article continues below this ad
The man who, in a very surreal situation, got left in Q1 during the qualifying of his first ever Formula 1 Grand Prix at Bahrain made his mark on his debut itself. He clocked at the exact same time as McLaren's Lando Norris to the thousandth of a second, but due to the Papaya team, the man clocked the time before he got left in Q1. Even though the American started at p16 in a car that is fairly slower than most cars on the grid, Sargeant finished p12. And he couldn't have asked for a better debut.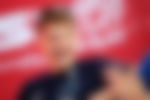 In the post-race interview with F1, he said, "Considering it's my first race, I'm pretty happy with it. You know, I achieved everything I wanted to today. I got a clean start, a good first lap, and from there, I just settled in and did my best to maintain a good pace and make few good overtakes, worked on my pitstops and everything went smoothly. So I think it was an awesome first day in the office, and I'm really looking forward to Saudi."
ADVERTISEMENT
Article continues below this ad
Watch This Story: Biggest Scandals in F1 History
What are your predictions for the American rookie, Logan Sargeant? Let us know in the comments below.
Edited By: Varunkumaar Chelladurai