American Rookie Logan Sargeant Leaves No Stone Unturned in Making His Country Proud in the Big League: " I Have Been Working Towards for Years"
Published 01/21/2023, 6:00 AM EST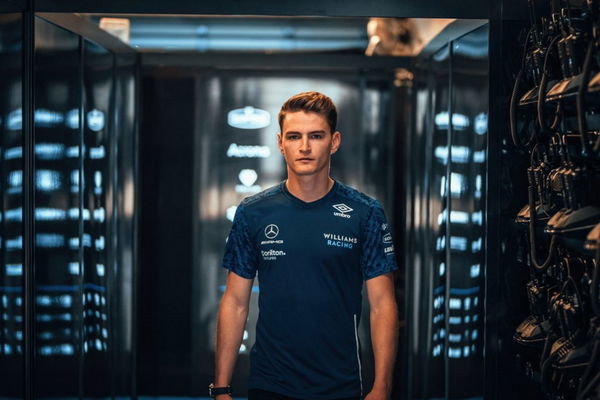 In 2023, F1 will have an American driver on the grid after about 8 years. Logan Sargeant will be surely looking forward to starting his rookie season at the pinnacle of motorsport. It has been a dream for Logan, ever since he won his Junior Karting World Championship in 2015. But, the feeling of being an F1 driver has not sunk in yet for the Williams driver. He certainly is training dedicatedly as the pre-season begins. Though, there is a novel feeling for the 22-year-old to look at the challenges of Formula 1.
ADVERTISEMENT
Article continues below this ad
Sargeant recently spoke on the Williams website about how he feels being an F1 driver. He stated, "It's been a few months now since I was announced as a Formula 1 driver, but I don't think it's all really sunk in yet. Given the challenge ahead, I'm training as hard as I can… but as an F1 driver I don't feel much difference." [translated via Google]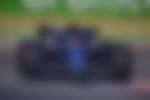 Logan mentioned how his training routine has been in the off-season. He cited how he went to Portugal for a training camp with his coach, Ben. The American driver had a complete routine at the camp starting at 6 AM in the morning.
ADVERTISEMENT
Article continues below this ad
Be it sprints, strength training for the core and neck, or playing tennis and football. Certainly, Sargeant is leaving no stone unturned in making his country proud in the big league of F1.
He added, "I also try to enjoy everything. I know how challenging next year will be given the physical fitness that an F1 car requires. However, this is something I have been working towards for years. I want to be in the best shape possible and I am extremely motivated."
Looking at Sargeant's preparations, it does not feel like he may struggle as the 2023 season will start. Though, performing on track is a completely different ballgame in F1 than in the junior categories.
How Logan Sargeant may become the surprise package in 2023
Logan Sargeant has perhaps flown under the radar coming into his maiden F1 season. He certainly gained headlines by becoming the only American driver on the grid for the upcoming season. Though, most of the spotlight is on his F3 rival Oscar Piastri.
So, this may become a blessing in disguise for the man from Fort Lauderdale. As no rookie wants a lot of pressure or high expectations when they try to prove their mettle. Thus, Sargeant can just focus on his performance and consistency in 2023.
And if he can show great speed and match his experienced teammate Alex Albon, Logan's getting the plaudits, certainly. The growth of Albon's stature at Williams last season was spectacular. So if Sargeant matches him and delivers great performances, he will surprise many people.
ADVERTISEMENT
Article continues below this ad
It isn't realistic for Williams to climb a huge step in performance this season. But, whatever car Sargeant gets, he needs to maximize its potential and stay close to Albon for becoming that surprise package of the season.
ADVERTISEMENT
Article continues below this ad
WATCH THIS STORY: Alex Albon's Crazy Bet Gets Williams Racing to Dye Their Hair Red
Still, it is a long way to go, as Logan will have to get to grips with the F1 car first. Then only, he can produce some decent showings in his rookie season. Do you think Logan Sargeant can exceed expectations in 2023?
Edited By: Ranvijay Singh