American Sweetheart Daniel Ricciardo's Red Bull Deal Summed Up in Just Three Words
Published 01/18/2023, 7:00 PM EST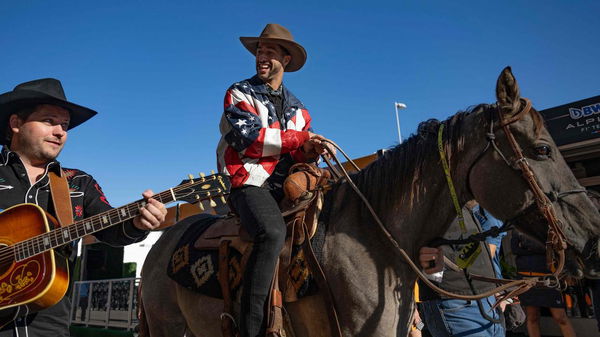 Daniel Ricciardo is the comprehensive package. When you want the guy to be your friend, he may be enjoyable to hang out with; if you want to engage in fierce competition, meet him at the F1 racetrack; and, if you need a sharp mind for business, you can set up a meeting with the entrepreneur. Most F1 fans across the world agree that Daniel Ricciardo exudes radiant charisma. Some big businesses are also drawn to the Honey Badger and want to work with him owing to his affable persona. With his newest association being with his old team Red Bull, in a recent interview, one of Ricciardo's closest associates explained the terms of his pact with the Austrian team in just three words.
ADVERTISEMENT
Article continues below this ad
Daniel Ricciardo's popularity soared after the Netflix series 'Drive To Survive' debuted, as viewers saw a new side of the Australian that is not usually on display on race weekends. Moreover, Ricciardo's charming character also assisted him in landing some successful business partnerships. Nick Thimm, His agent and one of his closest associates, believes that Ricciardo will use his free time to expand both his wine business, DR3 Wines, and apparel line, RIC3, in the United States.
ADVERTISEMENT
Article continues below this ad
In the interview with motorsport.nextgen-auto, Thimm revealed how the Ex Mclaren driver's popularity led to the Red Bull signing despite the two bad seasons with the Woking-based team. He said, "Even though things haven't gone our way at McLaren, their business portfolio has never been bigger. While we were struggling on track in 2022, his profile has continued to grow from a sales, marketing and representation perspective of the sport. [Translated using Google]
While concluding Thim revealed, "Red Bull Racing has never hidden the fact that the US is a priority for them, and consumer data from its clothing and wine company shows that America loves Daniel Ricciardo."
American fans have traditionally been the most devoted supporters. But until Daniel Ricciardo, they didn't have a 'local' hero. Daniel Ricciardo, in return, is also connected to the country as he purchased a home in Los Angeles.
The Australian driver switched teams in quest of success, but in the end, after severing connections with McLaren, he returned to his home team. Despite the fact that he may be part of a big squad, a former Red Bull driver feels that this is his final opportunity to put his career back on track.
Daniel Ricciardo has one last chance to redeem his waning career
After a failed experience outside the Red Bull umbrella, Ricciardo decided to return and forgo racing for a year. He may have picked the Milton Keynes side to hone his skills, but a former Red Bull driver thinks it may be his final chance to impress the F1 fraternity.
ADVERTISEMENT
Article continues below this ad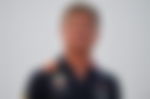 Coulthard explained to PlanetF1.com, "Daniel knows now, having had a year of us seeing his performance not being where we all knew it could be at McLaren relative to Lando [Norris], it just didn't look like the Daniel of old. So this is about him trying to rebuild. He's got a great brand, he's got a big legacy with Red Bull. He was one of the most exciting, fast drivers at that period of his life."
"But if this opportunity doesn't manifest itself, then that's probably his grand prix career wrapped up."
ADVERTISEMENT
Article continues below this ad
WATCH THIS STORY: Struggling 'Honey Badger' Daniel Ricciardo Once Dominated the Streets of Azerbaijan in Glorious 2017
Daniel Ricciardo has re-joined the Red Bull team as a third driver to remain away from racing so that he may have some time to rest and plan his future. With that said, what do you think of Ricciardo's move? Will Red Bull consider putting him in the car on a Sunday?
Edited By: Ranvijay Singh