Amid Lewis Hamilton & George Russell Setbacks, Mercedes Finds Only "Light" in Gloomy F1 Season
Published 11/22/2022, 8:20 AM EST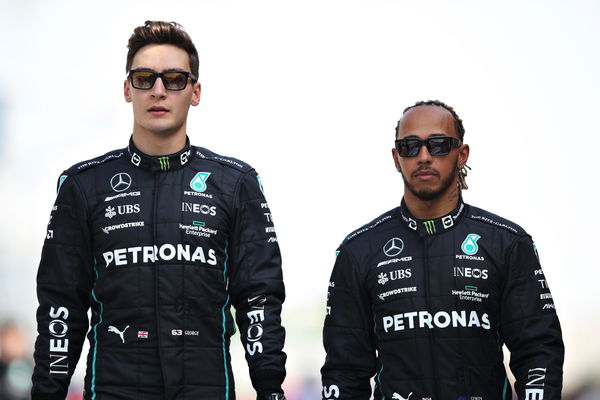 Mercedes would like to just archive their 2022 season and start fresh for 2023. Such has been their campaign in the new era of ground-effect cars. Although they have had their struggles, both Lewis Hamilton and George Russell, along with Toto Wolff, are keeping the positives from 2022. On the F1 Nation podcast, Toto Wolff and George Russell summarized their takeaways from this season.
ADVERTISEMENT
Article continues below this ad
Speaking with Tom Clarkson after the Abu Dhabi GP, Toto Wolff expressed his views on Mercedes' performance in 2022. He mentioned how the Abu Dhabi GP retirement for Lewis Hamilton summed up their season. Wolff said, "Yea but it [Hamilton's Abu Dhabi DNF] sums up the season that we had. It was so difficult, we had a few moments of performance."
ADVERTISEMENT
Article continues below this ad
"The last one in Brazil and we are really proud [of], not only George's first win but it was the win of the season [for Mercedes] and we finished 1st and 2nd. So, there is light at the end of the tunnel, but it was difficult."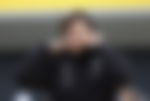 Further on, George Russell spoke about his fight with Lewis Hamilton in 2022. He said, "I feel very fortunate to be in this team, teammates with Lewis, learning a huge amount, being pushed to my limits. It's not easy being teammates with somebody as fast and great as he is."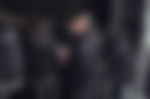 Both Wolff and Russell are hopeful that Mercedes will come out fighting in Bahrain next season against its rivals. Although they find themselves in a better position than at the start of 2022, the Silver Arrows have a lot more to improve before 2023.
Mercedes' Marathon 2022 season with George Russell and Lewis Hamilton
It feels odd to see Mercedes not winning multiple races in an F1 season. Especially since 2014 when they started dominating in the V6 Turbo-hybrid era. While the new ground-effect cars era has given the Silver Arrows a reality check, they have run a marathon in terms of learning miles.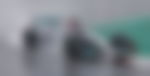 The Brackley squad suffered badly from the porpoising phenomenon in the first half of the season. Although as the season progressed, we saw them competing better with consistent podium finishes. A pole position for George Russell in Hungary was the perfect sign of Mercedes' progress.
Although it did not mean they had a smooth error-free season in other aspects. A late safety car at Silverstone arguably ruined Lewis Hamilton's race and getting a potential win. While another late safety car at Zandvoort saw one more shot at taking a win ruined with wrong tire strategy calls.
ADVERTISEMENT
Article continues below this ad
Eventually, they got that elusive win at the Sao Paulo GP in Brazil, with a 1-2 finish for Russell and Hamilton. Yet Hamilton had a winless season for the first time in his F1 career.
ADVERTISEMENT
Article continues below this ad
Watch This Story: Netflix Drive to Survive Funny moments ft. Toto Wolff and Valtteri Bottas
The 2022 season has served us the unexpected from Mercedes. A struggling car on pace, some questionable strategy calls, and Lewis Hamilton getting beaten by his new teammate George Russell. Wonder what 2023 brings in store with their new car W14. Do you think Mercedes will find competitive pace in Bahrain in 2023?