An Insane F1 Stat From Perez's Red Bull Signing That'll Blow Your Mind
Published 12/20/2020, 5:57 AM EST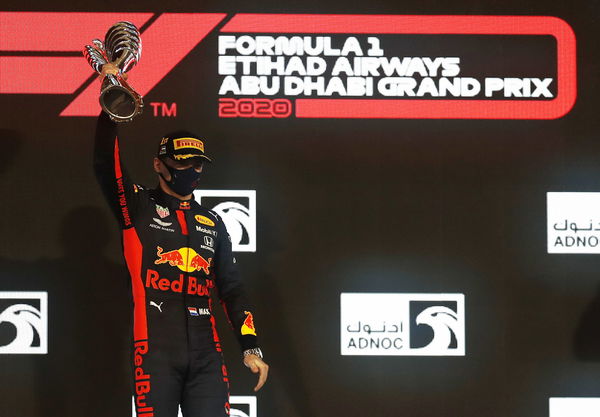 ---
---
Red Bull surprised many with their decision of signing Checo Perez for the 2021 seat. Although Alex Albon put up quite a performance at his last stint at Abu Dhabi, it was not enough to secure his seat. Sergio's win at Sakhir and his podium at Istanbul Park helped Dr. Marko and the team take a decision regarding his future.
ADVERTISEMENT
Article continues below this ad
2020 marks the end of an era in motorsports. Infusing back the spirit of competition into the sport, FIA vowed to make F1 exciting again. Thus, every team plans to take the fight to Mercedes and is preparing well for it.
However, none of this intimidates the Silver Arrows as they are ready for the challenge.
ADVERTISEMENT
Article continues below this ad
On the lighter side of things, there have been several drivers shifting through the grid before F1 resumes in 21′. Daniel Ricciardo makes his way to McLaren, replacing Sainz. Sainz will spend his 2021 at Maranello after Vettel moves out for a new experience with Aston Martin.
Finally, Checo vacates the seat for Vettel, joining the Milton Keynes band. However, there is one thing common among all – the Milton Keynes Outfit.
"Ex-Red Bull driver gets replaced by ex-Red Bull driver at Ferrari, who is also replaced by ex-Red Bull driver, while the original ex-Red Bull driver replaces a non-Red Bull driver, who then becomes a Red Bull driver," tweeted a fan following Perez's signing with Red Bull.
The riddle is quite interesting. Give it another look.
Red Bull ready to take charge in 2021
The navy blue outfit has been around the F1 circuit for quite some time now. It has been linked with almost half of the drivers on the grid today, someway or the other.
The team sporting the navy blue outfits comes to the track with great promise every year. However, they cannot maintain consistency.  Even Verstappen agrees that maintaining the form is the only issue with his team.
The team has produced champions. Drivers like Sebastian Vettel, Carlos Sainz, and many more on the grid got educated with their style of racing.
It is only Vettel whose career plummeted since he left their umbrella. Others have received steady success, and besides a few minor hiccups, the Milton Keynes team might be proud to see what they have done.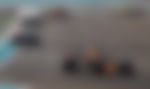 Nonetheless, there is a time for pride and a time for action, and the team understands that it is time to act. Mercedes held them back all year and so did their carelessness.
ADVERTISEMENT
Article continues below this ad
However, can they tolerate another failed season? We believe their new driver and their star, Max Verstappen, is not prepared to chase Mercedes anymore.
The Milton Keynes outfit has issues concerning them, but none before 2022. They can treat the 2021 season as just another season gone by or they can buckle up and make a statement. Judging from their preparations, they seem ready to make a statement.
ADVERTISEMENT
Article continues below this ad