Analysis Vindicates Belief that 2021 F1 Changes Have Been Unkind to Mercedes & Aston Martin
Published 08/26/2021, 2:55 PM EDT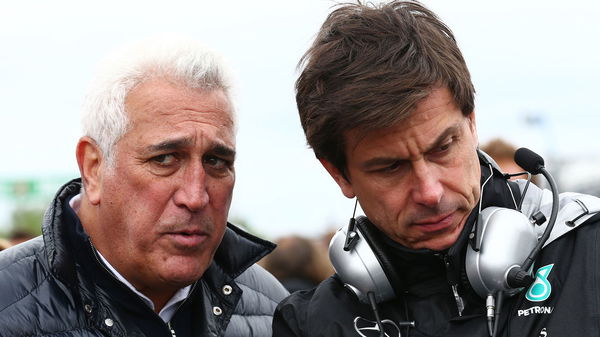 ---
---
Aston Martin F1 racing made a comeback into the sport after 60 years. But their comeback season has been far from perfect. Formula One introduced a few changes to the regulations in 2021 from last season. They instructed teams to make some changes to the floor of the car to cut downforce.
ADVERTISEMENT
Article continues below this ad
This change affected the cars with low rake concepts such as Mercedes and Aston Martin. But it has affected the latter the most according to former F1 driver, Karun Chandhok.
Former F1 driver explains how much floor change has affected Aston Martin
ADVERTISEMENT
Article continues below this ad
Karun Chandhok took to social media to present a statistic on how much the teams have gained compared to last season. Aston Martin, formerly known as Racing Point, finished the 2020 season in fourth place, but due to the floor changes, they are currently fighting for P5 in 2021.
Off to Spa to kick off the second half of the @F1 year. Good time to take stock of what we've seen so far…

RBR & Merc super close. Whole field down to 9th much closer to leaders than last year apart from Aston.

Floor reg changes have hurt Merc & Aston relative to opposition pic.twitter.com/gET95iL9zV

— Karun Chandhok (@karunchandhok) August 25, 2021
Aston Martin are the only top team who have lost performance from last season. The floor regs have not affected the reigning champions Mercedes that much. Aston Martin have their cars modeled on the same philosophy as the German team.
Aston Martin team principal Otmar Szafnauer had earlier mentioned the extent of the damage that floor regs have caused his team. But he hopes his team can also minimize the performance loss like Mercedes.
"I think for sure we have to look and see what type of lap times they can do," said Szafnauer.
"We have the same Powertrain, the same gearbox, same rear suspension so if they can do some of those lap times, we should be able to get close–so that gives us some hope." said the American.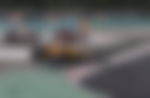 We are trying to claw our way back and never give up: Lawrence Stroll
Aston Martin team owner Lawrence Stroll also acknowledged that the team may not achieve last season's results. But he mentioned the team will not give up and will learn from Mercedes.
"We had a difficult start to the season. We were dealt a bad hand with the rule changes, cutting the floor, which really hurt the low-rake cars. Us and Mercedes both lost close to a second a lap versus our competitors.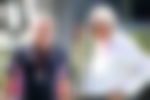 "So we are trying to claw our way back and never give up, and we keep bringing bits to the car to try and get back to where we should be.
ADVERTISEMENT
Article continues below this ad
I don't think we can get back to last year's performance because then we'd have to give up focus obviously on the 2022 car. It's a fine balance. But we will fight right to the end." said Lawrence.
The British team is currently P7 in the standings with 48 points behind their rivals, Alpine and AlphaTauri.
Can Aston Martin bounce back and cut the deficit?
ADVERTISEMENT
Article continues below this ad
Watch Story: From Spice Girls to Earth Livery: Top 5 F1 Car Launches of All-Time