Antonio Giovinazzi Explains Trick to Phenomenal F1 Starts Last Season
Published 01/12/2021, 6:03 AM EST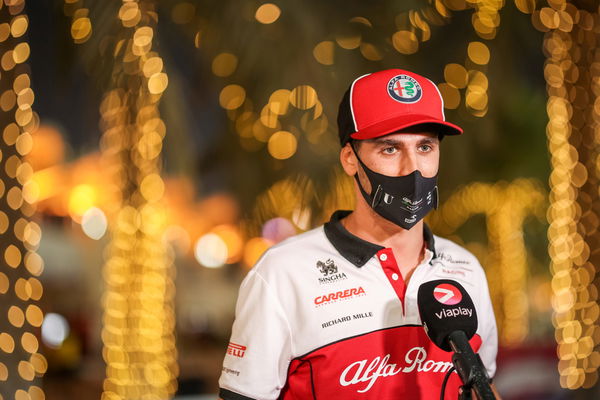 ---
---
Antonio Giovinazzi belongs to the new age of racers in F1. With the sport stepping up to a new phase, racers like him are the future of this mad circus. Although his season in 2020 could help him score just four points, it was very educative. Convinced by his improving form, he is staying back at Alfa Romeo for another season.
ADVERTISEMENT
Article continues below this ad
The FDA pilot was paired off with one of the greatest sensations of F1, Kimi Raikkonen. Therefore, his race was bound to improve significantly. However, it is not just the Finn and his advice.
The superb starting laps and the brave overtake from Giovinazzi have a different explanation altogether.
ADVERTISEMENT
Article continues below this ad
Antonio has a habit of reviewing clips from his past races. He runs those clips over and over again, learning new facts about every turn on the track. From that, he acquires a great understanding of the circuit. After that, he simply has to have a good grip on his car and control the pace better; the rest of the job is done.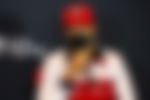 Even though he really has not scored much despite his exciting technique, Alfa Romeo could not sack him. The problem for them this year was their own car. The power unit from Ferrari was failing in pace, and thus, the pilots couldn't do much. Despite that, the first lap of each race was phenomenal for the Italian.
"With the cars that we have and then with the difficulty to follow and overtake, I think if you have a good start and good first lap and you gain positions there, then the race will be much more easy," remarked Giovinazzi.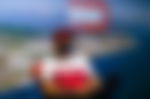 Antonio Giovinazzi claims his technique helps him with starts
The 27-year-old admits that watching videos and learning is not easy. However, as he has been following it for a long time now, he does not face many difficulties. It is convenient for him to watch the onboards and the highlights to figure out what he could do better on the race day to get a lead over the others.
"I focus a lot on watching [videos] from the past year – the starts and onboards and also some videos that we have from last years. And this works quite well I would say.
"I'm really happy with the work that I did in this season and will continue to work like this for the future," remarked the Italian.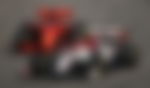 However, he agrees that his method makes it difficult for him to analyze new tracks. This year, for instance, had a lot of other circuits that are usually not there on the calendar. In that case, he relies on other formats of motorsports that race there and tries to gather his knowledge from them.
ADVERTISEMENT
Article continues below this ad
"It was  quite nice to see in Imola watching the Formula 4 starts and then I had again a good first lap over there, so it was good."
Well, with his technique helping him enough, we would hope to see an improvement from him this season. With Kimi pumped for 2021 and Antonio ready, Alfa Romeo can come out strong.
ADVERTISEMENT
Article continues below this ad