Antonio Giovinazzi dreams to take Sebastian Vettel's seat and race close by Charles Leclerc at Ferrari in 2021. The 26-year-old Italian's aggressive desires have become known as he and Alfa Romeo gear up for the approaching F1 crusade, which starts with the Australian Grand Prix one month from now. Antonio Giovinazzi has been on Ferrari's books since 2016. He was gotten to perform test system work and later proceeded to be their test driver. The 2016 GP2 runner-up was moved over to Alfa Romeo in front of the 2019 F1 season as a major aspect of another gaze driver line upward close by 2007 hero Kimi Raikkonen.
Giovinazzi experienced blended outcomes a year ago, just coming home among the main 10 finishers on four events as he finished the crusade seventeenth in the drivers' standings.
Antonio Giovinazzi dreams for a seat at Ferrari
Giovinazzi holds the support of Ferrari. However, he's trusting he gets a call from team principal Mattia Binotto in front of the 2021 season.
"I would be lying if I said I do not dream of Ferrari," says Giovinazzi.
"The most important thing for me is to completely focus on my work, but I know that if I perform well in 2020, I will have a chance. I already have a great relationship with Charles [Leclerc]. We talk a lot and go to the same restaurants in Monaco."
"I challenge anyone in any job to sit out for two years and come back," he said.
"But in terms of speed, I wasn't far from Kimi Raikkonen. I lacked the racing, the starts, the strategies, the pitstops and how to manage the tires. It wasn't like I returned to Formula 2, but to the highest level where I only did a race and a half against the strongest drivers in the world."
The young Italian has his goals set against Kimi Raikkonen for 2020.
"Beating Kimi is one of my goals for this season, but not the only one," he said.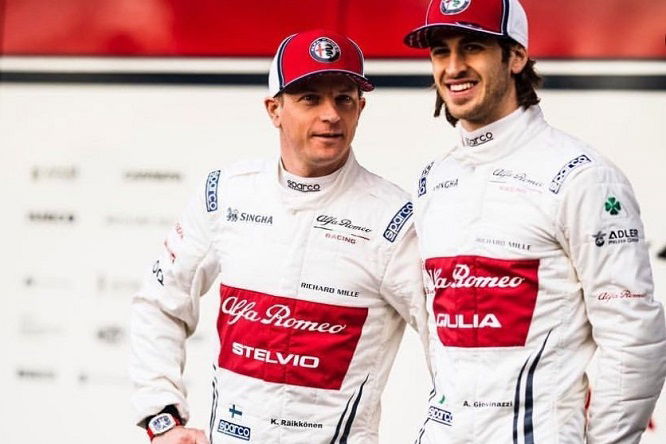 "It will be a crucial season, but it's always like that whether it's a confirmation or a promotion. He doesn't say much, and at first, he did not help me because his results were better and it seems like there was a big gap. But he is an important benchmark against which I can grow in a professional way."
Leclerc marked another agreement before Christmas that will see him remain with Ferrari until 2024. He is presently informally their No 1 driver.
The weight is on Vettel to demonstrate he has the right to hold his seat nearby the huge Monegasque when his own deal lapses toward the finish of the up and coming season. The strain has worked between youthful weapon Leclerc and veteran Vettel since they collaborated toward the beginning of a year ago. However, Antonio Giovinazzi demands there'll be no rehashes of those issues on the off chance that he heads to Maranello.
Abhay Aggarwal
I am an avid follower of Formula One, Baseball, Cricket, and Lawn Tennis #MercedesAMG #Yankees