'Anybody Can Run a 2-Year-old Car' – Buxton Explains Ferrari's Special Private Tests for Leclerc and Sainz
Published 01/23/2021, 3:15 AM EST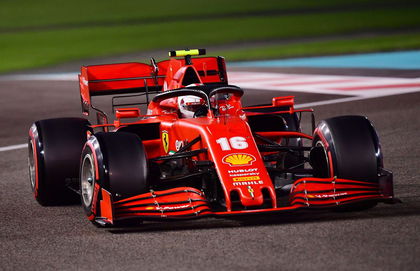 ---
---
Ever since rumors broke out that recently recruited Ferrari driver, Carlos Sainz, will be taking part in private testing in Fiorano, fans have been saying that it was against the rulebook of F1.
ADVERTISEMENT
Article continues below this ad
Amid some criticisms, F1's media reporter, Will Buxton, opened up about Ferrari initiating five-day testing at their home, Maranello.
The Briton reckoned that Ferrari never really play against the rules. He mentioned the fact that the Reds will only be handing Sainz with a car that is over two years old, which complies with the FIA's rules.
ADVERTISEMENT
Article continues below this ad
Buxton's opinion on Ferrari's private testing
Buxton posted a video on social media, where he clarified the complications lurking around the soon-to-begin Ferrari's private testing.
"A lot of you were asking, 'how come Ferrari have got special dispensation to run a car at Fiorano where nobody else does?'. Well, quite frankly, anybody can run a 2-year-old car if they want to," he said.
"It's just that Ferrari have got so many cars that they can do it pretty much whenever they want. They've got pretty much all of their old cars there for the course of clientele clients."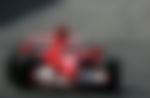 This testing will be Sainz's first official outing with Ferrari, and as of now, reports claim that the Spaniard will be taking the 2018-made SF71H for a stroll around the Ferrari-owned track in Fiorano.
Along with Sainz, his teammate, Charles Leclerc, and junior drivers, Marcus Armstrong, and Robert Shwartzman will be taking part in the test.
Ferrari could run anything they want: Buxton
The British reporter opined that Ferrari's long history in F1 handed the team the freedom to run any cars at any time they want. The Maranello-based outfit have built over 50 different F1 cars since their entry into the sport.
ADVERTISEMENT
Article continues below this ad
"They could run any of Michael's world championship-winning cars if they wanted to," he said. "Hell, last time I was there, they had Alain Prost's 641. They could run that too."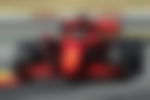 Although Ferrari won't be handing their drivers with their newly designed SF21, this five-day testing will definitely help Sainz gain more exposure with the older but similar cars.
ADVERTISEMENT
Article continues below this ad
Furthermore, this could also help Sainz build a formidable relationship with his potential long-term team. So, overall, will this testing be crucial in bolstering Sainz's performance over the 2021 F1 season?