Arch Rival Max Verstappen Finally Breaks His Silence On the Pitiful Lewis Hamilton Treatment at Red Bull Ring
Published 07/19/2022, 3:08 AM EDT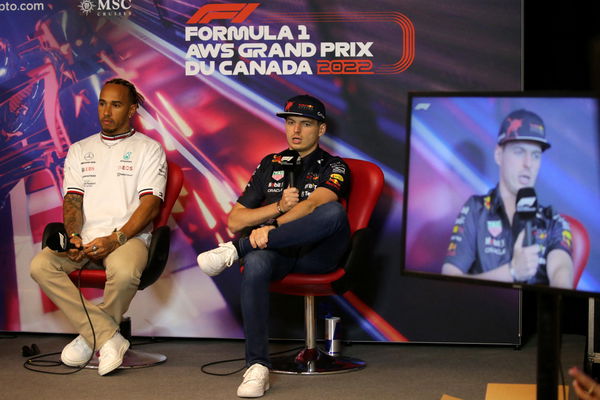 The rivalry between Max Verstappen and Lewis Hamilton from the 2021 season was one for the ages. The two fought tooth and nail until the last lap of the season, which concluded in the most dramatic fashion. However, the rivalry wasn't confined to the tracks or the paddocks; the fans were attached to the rivalry throughout.
ADVERTISEMENT
Article continues below this ad
The events at the 2022 British and Austrian GPs are proof the tempers are still running high. Fans from the Hamilton camp are still looking for retribution and the Dutch fans aren't sitting back either. The strenuous environment created by the fans at the home Grands Prix was not something fans look forward to; Verstappen had a message for the fans.
ADVERTISEMENT
Article continues below this ad
The Red Bull pilot understands it's the fans who dictate the atmosphere of the stands and made a plea in the aftermath of the boos Hamilton and he received.
The 2021 world champion pointed out, "Basically, I think it's a shame that the fans actually react like football fans. They always boo at the opponent. In the Netherlands they boo Lewis, in England me. I think it's a pity because we often fight extremely tough, high-quality fights. You have to respect your opponent."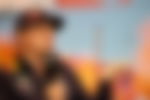 He pleaded, "I am a PSV fan. But when I watch a great football match, I enjoy it, whether my team wins or loses. It would be nice if fan behaviour in our sport was the same. And that, despite all the rivalry, opponents are also treated with respect."
The Dutch GP will tell us whether Verstappen's plea was accepted or not. Despite the recent incidents, Hamilton is accustomed to a hostile reception.
Lewis Hamilton was getting booed long before the 2021 title fight conclusion with Max Verstappen
The seven-time world champion is used to the hostile reception he received at the Austrian GP. Hamilton was being booed long before the 2021 season even concluded.
ADVERTISEMENT
Article continues below this ad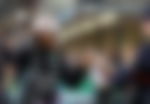 After being booed for qualifying on pole for the 2021 Hungarian GP, Hamilton had a cheeky reply for the Dutch fans. He said, "I have never felt so great with the booing. If anything, it just fuels me. So I don't really mind it."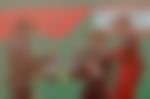 ADVERTISEMENT
Article continues below this ad
The fans have been booing their rivals for a long time. It will be interesting to see if Verstappen's plea makes a difference in the atmosphere at the coming Grands Prix. What do you think?
Watch this story: F1 Stars Max Verstappen & Lando Norris Go Wild With Their Girlfriends in Monaco