Are F1 Cars All Wheel Drive?
Published 08/20/2021, 10:12 AM EDT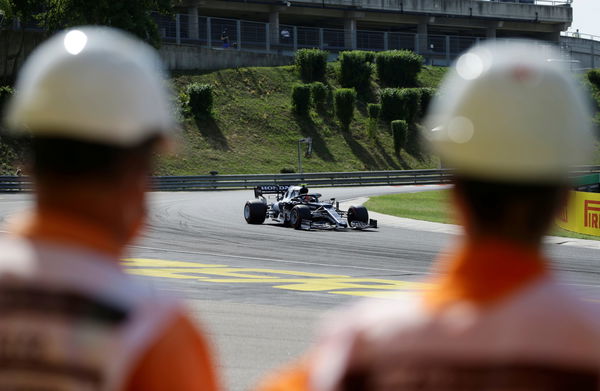 ---
---
All Wheel Driver revolves around on-road driving. It provides good traction in regions that are heavily influenced by the weather- snowy and rainy roads. AWD sends power to the front and rear axles, usually relying on the machine's computers to determine which of the four wheels needs power and traction.
ADVERTISEMENT
Article continues below this ad
F1 cars don't require this, hence they use the Rear Wheel Drive system.
Why are F1 cars RWD?
ADVERTISEMENT
Article continues below this ad
What is Rear Wheel Drive? As the name suggests, RWD allows the engine to drive the rear wheels only.
An All-Wheel system would only add needless weight to the car, and the primary aim of an F1 car is to be as light as possible. Additionally, the traction force in the chassis is usually small when compared to the adherence to the track. Regardless, in an F1 car, most of the traction is on the rear wheels; this is because the front is lighter than the rear.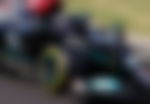 Also, if F1 cars were AWD, the axle would have to be placed under the driver, making the car taller. F1 cars try to stay as close to the ground as possible to maximize downforce. Overall, the AWD wouldn't work well with the sport.
On the other hand, drivers prefer RWD as it gives them more control of the car, especially in the corners. It allows racers to use throttle and steering to drive through a corner. Although it gets difficult to avoid overseer- a sacrifice for faster times.
Is 4WD the future?
F1 has had its time with the Four-wheel drive system, predominantly in the 50s and 60s. The FIA are trying to reimagine the sport, so will the system be looking at a comeback?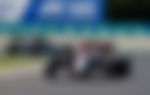 Turning the cars to a 4WD would allow the drivers to have more power going into the corners, which would result in added understeer. However, 4WD would apply different levels of power to the wheels, which would counteract the issue. It would also allow the cars to have increased grip going into the turns, closing the gap between two drivers taking the same corner.
ADVERTISEMENT
Article continues below this ad
The downside is the added figures on the bill. The budget cap already proving to be a big problem, the expensive technology, and its maintenance would make things worse. Additionally, this too would add weight to the F1 car.
ADVERTISEMENT
Article continues below this ad
Gene Haas shared his thoughts, "It's the same trap F1 got itself into when it selected this engine. It seemed like a simple idea but when you started doing the engineering it became very, very complex… I think we have to be very careful before we say "let's just throw a four-wheel-drive car out there," because it could be another one of those ones where one team will probably hit a home run and the rest of us will be struggling with trying to catch up with that. I think simple's better."
Watch this story: F1 Drivers Fighting on Track