As Crypto Currencies Become the New Tobacco Sponsorships of F1, Latest Crash Sees Game-Changing Effects on Red Bull & Co.
Published 11/10/2022, 2:00 PM EST

Follow Us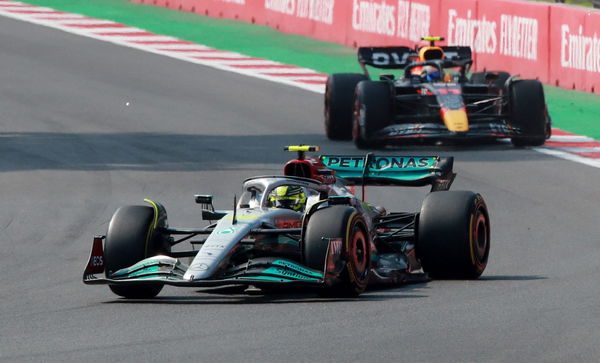 As the value of cryptocurrencies boomed, we saw an influx of crypto companies in the world of Formula 1. The trend was very similar to tobacco sponsorships in F1's yesteryears. Almost every team landed a lucrative sponsorship with digital asset companies. The last few months haven't gone well for these companies, and the sponsorships in F1 have tanked. What all teams had their backing and how much money have these corporates lost?
Formula 1 and the crypto market have one thing in common- instinct. One is the pinnacle of open-wheel car racing motorsport and the other is a newly discovered market with young investors. The marriage between the two looked like a match made in heaven. Then what happened that these companies are now backing out of the deal?
ADVERTISEMENT
Article continues below this ad
Digital asset companies in Formula 1
From FTX to Crypto.com, almost every big crypto company has invested heavily in Formula 1 teams. Crypto.com has a $100 million deal with the F1 group, Bloomberg reported. As per PYMNTS, the sponsorship in the sports realm by crypto companies in the last 4 years increased by 7100%.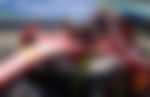 Here are some top F1 teams and their crypto sponsors:
Ferrari- Velas
Red Bull- Bybit
Mercedes- FTX
McLaren- Tezos
Aston Martin- Crypto.com
Alpine- Binance
Alfa Romeo- FLOKI
How much money have the F1 sponsor crypto companies lost from the start of 2022?
2022 hasn't been the year for digital asset investments, as almost every major company saw an extreme bearish trend. As per Coinmarketcap.com, Ferrari sponsor Velas' 10 tokens, which were worth $0.001 in January, have gone down to $0.000081. McLaren sponsor Tezos' 1o tokens were worth $45 in January, however, they are only worth $12 now. Red Bull sponsors Bybit exchange is the only sponsor with no token of their own.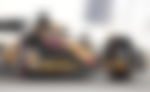 Following a similar trend, Alpine's sponsor Binance's 10 coins which were worth $5,000 in January this year, are worth just $2,782 now. Crypto.com, Aston Martin's sponsor too has suffered crippling losses. 10 Crypto.com Cronos which were worth $5 in January, carry a value of just $0.8.
AlphaTauri sponsor Phantom 10 tokens' $26 worth in January has reduced to $2.50 now. FLOKI, Alfa Romeo sponsor too has seen an extreme downward spiral with 10 tokens' $0.001 value in January now reduced to $0.000081.
Mercedes' crypto sponsor FTX in dire straits
Mercedes' 2022 season hasn't gone too well. Not only have they lost the constructors' championship to rivals Red Bull, but they are also 3rd, behind Ferrari in the teams' standings. As if the on-track struggles weren't enough, the UK-based team's one of the major sponsors is ready to go under.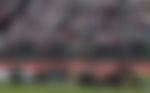 Crypto platform FTX could not bear the slump as the investors reportedly withdrew around $6 billion from their digital assets in the last 3 days. The company might file for bankruptcy unless they are bailed out soon. Mercedes being a powerhouse team with ample financial backing might already have established a way out of the situation.
The recent developments should sound alarm bells for other teams, especially teams with a smaller budget.
Formula 1 and teams receive flak for advertising cryptocurrencies
Many F1 teams received flak for advertising crypto companies on their cars. The reason is the threat to environmental sustainability. It takes a massive amount of power to mine a crypto token. Fans have questioned the ethical stands of F1 teams for their multi-million dollar sponsorship deals. While some crypto companies have taken the initiative to make their models more environmentally sustainable, most others seem unaffected.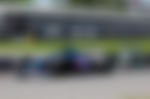 Other than this is the friction with host nations that do not recognize the legitimacy of digital assets. Crypto.com and many other crypto firms are headquartered in Singapore. However, the slump in digital assets in the last few months had the enforcement agencies ban the crypto ads completely.
After much deliberation, the Singapore GP had teams sporting their crypto sponsors' logos allowed on their cars and drivers' overalls. However, F1 could not advertise their major sponsor Crypto.com on the banners, which are otherwise a common site in other GP.
ADVERTISEMENT
Article continues below this ad
Will we continue to see F1 teams being sponsored by crypto companies?
Formula 1 will not have a problem looking elsewhere for sponsors if digital asset companies cannot make their sponsorship payments on time. The sport has gained massive popularity in the last few years and companies from all domains will be happy to have their names on F1 cars.
Watch This Story: F1 Drivers To Be Granted A Citizenship In Multiple Countries
ADVERTISEMENT
Article continues below this ad
The crypto giants will however certainly not like to let go of the massive advertisement space. Their future will massively depend on the health of the digital assets market in the coming days.
For now, the situation looks bleak.
Edited By: Pritam Priyedarshi