Aston Martin Ambassador Jessica Hawkins Names 3 Ex-Ferrari Drivers as Her F1 Heroes
Published 07/12/2021, 10:48 AM EDT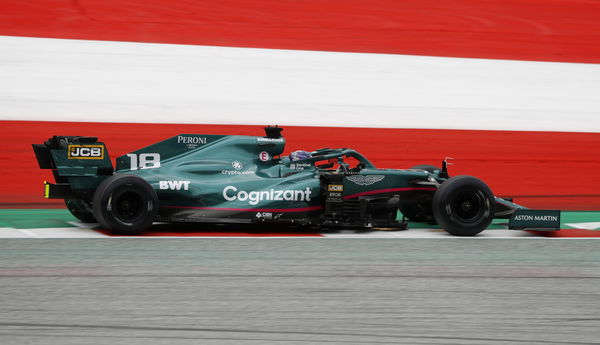 Earlier this year, the Aston Martin F1 team recruited Jessica Hawkins, who currently competes in the all-female W Series championship, as their driver-ambassador. Recently, the Briton spoke to AutoBild on a variety of subjects, including her appointment as ambassador.
Of course, as a racing driver, she definitely admires many of the current F1 stars. Talking about her heroes growing up, Hawkins said, "It was actually Vettel, Alonso and Schumacher. It's crazy that Sebastian and Lance are my work colleagues now. But I also worked hard to get into that position." (Translated via Google Translate)
Watch Story: From Shocking Lewis Hamilton Crash to Ferrari Pit Stop Blunder: Most Sensational Moments in Bahrain GP History
ADVERTISEMENT
Article continues below this ad
Who would have thought that the 26-year-old would be on the same team as her idol, Vettel? In addition to that, her duties may also take her to the races and in close proximity to her other idol, Fernando Alonso. Obviously, Hawkins will be over the moon, but then again, her Aston Martin and W Series duties will come first.
Who is Aston Martin ambassador Jessica Hawkins?
ADVERTISEMENT
Article continues below this ad
It is interesting to note that aside from being a racing driver, Hawkins has worked as a stunt driver. According to her, she ran out of sponsorship to race a few years ago, and as a result, she decided to take a gamble and applied to become a stunt woman. Needless to say, she got recruited and her job was to drift cars and do stunts.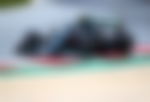 As a bonus, she made a few stunt appearances in a couple of films. Apparently, her latest project is the upcoming 25th James Bond movie, No Time to Die. Hawkins confessed that shooting the movie was a surreal experience, rhetorically asking, "That was an extraordinary experience, because who wouldn't want to be in a James Bond movie?"
ADVERTISEMENT
Article continues below this ad
Of course, her James Bond ties could also explain her association with the British team. Aston Martin and James Bond is one of the most iconic partnerships in the world, and when you add F1 to the mix – well, there's nothing more a racer can ask for.