Aston Martin Director Reveals Why Despite Issues The Team Decided To Join F1 Grid
Published 02/01/2020, 1:28 AM EST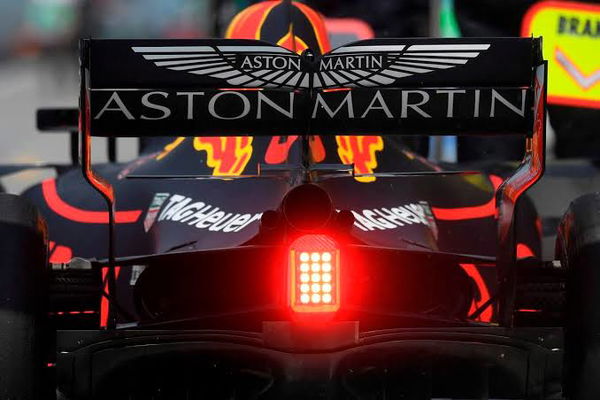 Lawrence Stroll, the proprietor of Racing Point F1 and father of Lance Stroll, finished the acquisition of a 16.7% stake in Aston Martin. This was declared toward the beginning of yesterday. One of the outcomes was Racing Point will be rebranded into Aston Martin F1 one year from now.
ADVERTISEMENT
Article continues below this ad
Other than the £182 million engaged with the takeover, the consortium drove by Stroll likewise gave a £318 million stash for Aston Martin to launch the organization.
Following the declaration toward the beginning of yesterday Racing Point will be rebranded. Aston Martin CEO Andy Palmer has clarified why the carmaker needs to turn into a constructor and a works group in Formula 1.
ADVERTISEMENT
Article continues below this ad
Palmer will remain in charge of the company and Lawrence Stroll will take up the chairman's duties.
"I'm getting too old for all-nighters, but let's just say it was a late night!" he said following the announcement.
"It has been time-consuming, but as I sit here now the company is better funded than it has ever been in the past, with a good product cadence in plan as per the second-century plan and with a commitment to build our own V6 hybrid in the UK. That is compelling."
Andy Palmer also unfolded how his ideas and philosophy matches with that of Lawrence stroll.
"He was clear that the mid-engined plans had to progress. He has a passion for F1, and F1's ability to sell cars for you, he can see the value of the hybrid V6 and more. And he loves cars. He's an investor who wants to engage. There would be nothing worse than a disengaged investor."
Future of Aston Martin in Formula 1
ADVERTISEMENT
Article continues below this ad
The future of the team looks quite promising in Formula 1. Racing Point F1 which will be rebranded as Aston Martin has already signed Sergio Perez till 2022. With the financial backing of Lawrence stroll and the experience of Sergio Perez, the team can easily dominate the midfield.
As part of the deal, the Racing Point team will be renamed Aston Martin F1 starting with the 2021 season. For 2020, it will continue to sponsor the rival Red Bull team.
Aston Martin at present sponsors the Red Bull F1 group – and will keep on doing as such in 2020. However, has from that point concurred on a 10-year bargain under which Racing Point will turn into the official works Aston Martin squad. The arrangement incorporates a five-year sponsorship understanding beginning in 2021. This move will see the team come back to F1 as a works group for the first time in 60 years.
In 2018, Stroll's consortium assumed responsibility for the battling Force India squad. The group later became Racing Point toward the beginning of the 2019 season.
ADVERTISEMENT
Article continues below this ad