Aston Martin F1 Outing a 'Reality Check' for Sebastian Vettel: Wolff
Published 02/23/2021, 12:19 AM EST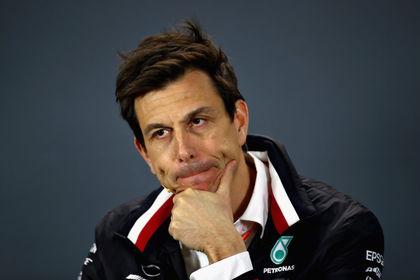 ---
---
The legacy of the world-famous British automobile manufacturing company, Aston Martin, is all set to continue from the start of the 2021 F1 season. But does the excitement end with just the team name? Well, no. More than the team, one of the biggest talking points has been their driver's line-up, which will possess Sebastian Vettel.
ADVERTISEMENT
Article continues below this ad
The German is moving into the 007 team with a massive point to prove, following a dismal performance last season with Ferrari. Toto Wolff, Mercedes' team principal, and part-owner, too, acknowledged the bright limelight shining over Vettel amid what could be his season of redemption.
Wolff's view on Sebastian Vettel
ADVERTISEMENT
Article continues below this ad
Speaking to SpeedWeek, Wolff opened up that the upcoming season could be a "reality check" for the two Aston Martin drivers, Vettel and Lance Stroll.
"For Sebastian Vettel and his stable mate Lance Stroll, this will be a first reality check. It will be fascinating for me to watch Aston Martin too," he reckoned.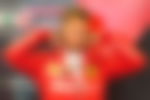 It isn't just Vettel, who is looking to make an impact on the grid as a driver, but Stroll, too, is trying to prove a massive point. The Canadian has been under humongous criticisms ever since the in-form Sergio Perez was overlooked by Racing Point for the 2021 season.
And the fact that Stroll's father partially owns the team meant that despite the inconsistent performance from Stroll Jr, he had the upper-hand over the 2020 Sakhir GP race winner. Hence, the young Canadian will be hoping to make a sound statement come the 2021 season.
Aston Martin an upgrade for F1: Wolff
Wolff sounded extremely optimistic about Aston Martin's future in Formula 1 and reckoned that the British team are looking to push to the top from the get-go.
"If you bear the name of an automobile manufacturer with this great tradition, you have to have demands on being at the forefront. This is also an upgrade for Formula 1 with a great brand," he said.
Aston Martin had a brief cameo in Formula 1 between 1959-60. But the team failed to impress the paddock, as a couple of poor seasons forced them to bow out earlier than intended.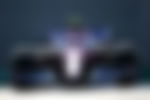 But a reciprocation of the double-trouble outing is unlikely this time around. With a firm base, Aston Martin have already caught up with the mid-field. Furthermore, they also led the closely packed mid-field battle through most parts of the 2020 season.
ADVERTISEMENT
Article continues below this ad
Hence, will their upward trajectory extend into the 2021 season as well?
Could Aston Martin turn up as the next Mercedes by the 2022 season amid the wake of massive regulation changes?
Well, let's see what the future holds.
ADVERTISEMENT
Article continues below this ad