Rafael Nadal's Iconic Triumph Over Roger Federer Once Made RF Fanboy Lewis Hamilton Bow Down to Spaniard's Greatness
Published 01/20/2023, 9:30 AM EST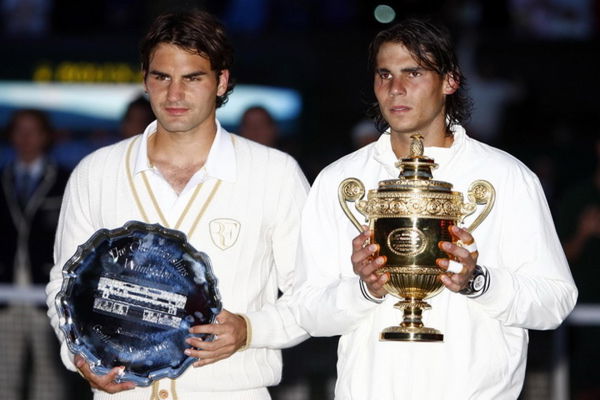 Lewis Hamilton idolizes a lot of global athletes as inspirations and role models. The Briton often interacts with stars from several sports. Similarly, back in the day when Lewis was a young gun in F1, he was mesmerized by two of the great tennis players as he was watching just one epic clash. In 2008, Rafael Nadal produce an absolutely enthralling performance to win Wimbledon that year. But an even more impressive aspect to Hamilton was Nadal beating his favorite Roger Federer. This motivated and inspired Lewis a lot for his maiden title triumph just months later.
According to the Guardian, Lewis spoke about Nadal's iconic triumph over Federer at Wimbledon ahead of the 2008 German GP. He said, "I thought [Roger] Federer would win. I was not biased but I know him, I've met him and I know what a fantastic athlete he is. But towards the end I thought that [Rafael] Nadal would win. He was so hungry for it. He had something new."
Lewis hailed Federer for being the consistent champion at Wimbledon. But, the Briton also stated how it was impossible for him to match Nadal's hunger in that final. The 2008 final lasted for 4 hours and 48 minutes before Rafa beat Roger in an epic 5-setter 6-4 6-4 6-7 6-7 9-7. It made the RF fanboy in Lewis bow down to the Spanish greatness of Rafael Nadal.
ADVERTISEMENT
Article continues below this ad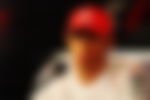 Hamilton further added how Nadal's amazing performance and hunger even inspired him to push harder for the F1 world championship. He stated, "I can associate with that [Nadal's hunger]. I haven't won the Formula One world championship but it's something I want to do so passionately."
Eventually, Lewis scripted sporting history in a similar nail-biting title decider in Brazil. Since winning those respective 2008 titles, both Nadal and Hamilton have gone on to obliterate the numbers in Tennis and F1.
How Lewis Hamilton and Rafael Nadal broke records on the same day in 2020
2020 may have been muted year in terms of sporting activities due to the pandemic. But it did not stop multiple champions like Rafael Nadal and Lewis Hamilton from breaking records. On 11 October 2020, both Rafa and Lewis scaled new heights in their sporting careers.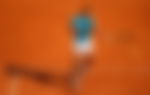 On one hand, it was Nadal, the master of the clay court, who won his 13th French Open title at Roland Garros. It was an unprecedented occasion, as it also was Rafa's 20th Grand Slam title. As of today, Nadal has the most Grand Slam singles titles at 22, ahead of Roger Federer (20) and Novak Djokovic (21). He also won a 14th French Open title last year in 2022.
ADVERTISEMENT
Article continues below this ad
Meanwhile, on the other hand, Lewis Hamilton equaled the most wins record of Michael Schumacher. Lewis won the 2020 Eifel GP at the Nurburgring to match Schumacher's tally of 91 wins.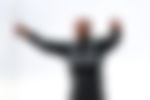 The Briton broke the record with a 92nd, just a couple of weeks later, at the Portuguese GP. As of today, Lewis has won 103 races and shared the record for most F1 world titles (7) with Schumacher.
ADVERTISEMENT
Article continues below this ad
WATCH THIS STORY: GOATS Lewis Hamilton and Roger Federer Bring 27 Titles In One Frame
Nadal may not have been able to defend his 2022 Australian Open title this year. Though, he certainly would look to dominate the French Open again by going for his 15th Roland-Garros triumph. Meanwhile, even Hamilton would look to win his record-breaking 8th championship in 2023. What do you think will Nadal and Hamilton succeed in their quests this year?
Edited By: Ranvijay Singh