Austrian GP Weather Report: What Are the Chances of Rain at the 2nd F1 Race at Red Bull Ring?
Published 06/29/2021, 4:48 AM EDT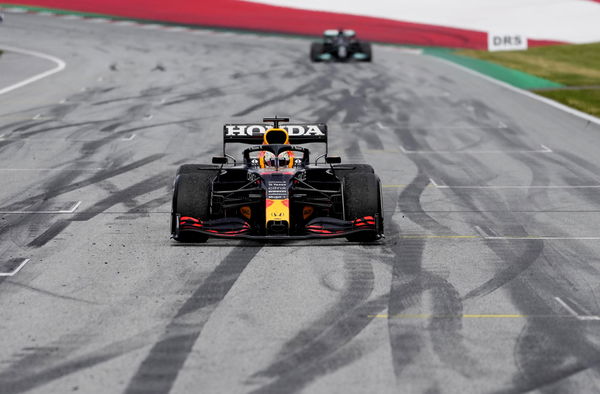 ---
---
There were massive expectations mounting on the Styrian Grand Prix, and it wasn't necessarily subject to the on-track racing, but also to the weather. Rains remained a heavy possibility throughout the weekend, and it did arrive, but never during any of the F1 sessions.
ADVERTISEMENT
Article continues below this ad
Sunday, in particular, had wet race written all over it. But, in the end, the sun was shining bright, with significant humidity and unusually high temperatures. The predicted showers, funnily enough, only showed up moments after the podium celebrations, comprising Lewis Hamilton, Max Verstappen, and Valtteri Bottas ended.
Hence, with the first Grand Prix at the Red Bull Ring failing to impress the fans, how is the weather looking for the Austrian Grand Prix weekend? Well, yet again, wet.
ADVERTISEMENT
Article continues below this ad
Will F1 see rain this weekend?
Austria has been one of the toughest places to predict rains, with previous years hinting at how dynamic weather can around these parts of Europe.
The Red Bull Ring is present in an area that mostly witnesses localized development of storms, which depends on the level of humidity and moisture that persists around the area.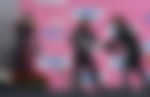 Hence, weather around this particular circuit can be erratic, and this certainly shows why none of the weather models failed to bring out the right predictions.
The good news is that, unlike last weekend, there seems to be a consensus around the weather over this weekend. Most of the most weather models are expecting thunderstorms around Saturday and Sunday. So, the likelihood of F1 fans meeting with yet another disappointing race is significantly low.
Read More: What Is the Red Flashing Light at the Back of an F1 Car?
How the probability stands as of now
On Friday, the chances of thundershowers remain around 70% during FP1 and gradually reduce as the day goes. The probability comes down to 40% during FP2.
ADVERTISEMENT
Article continues below this ad
On Saturday, it is exactly the opposite of Friday; while FP3 might witness a dry session as chances of rain persist around 20%-30%, afternoon hours can see light to medium thunderstorms, possibly showing up around the time F1 gets set for the qualifying session. The chances of rain are around 50%.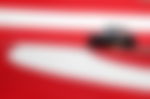 Sunday looks far better for the rain lovers. The probability of rain is high throughout the day, peaking around light out. During the race, there remains a considerably high 75% chance of rain.
ADVERTISEMENT
Article continues below this ad
Overall, things seem pretty positive this weekend. But yet again, let's not get our hopes high, especially after witnessing what happened last weekend. So, will the Red Bull Ring disappoint the fans for the second straight weekend?