What a cracker of a start we witnessed to the 2020 season! The race was won by Valtteri Bottas, who was on pole. The other two podium finishers were Charles Leclerc, in second place, and Lando Norris, who won his first-ever podium finish in F1. Surely not many would have expected these results from the latter two. However, it was a bittersweet race for Ferrari. Definitely, the Tifosi would have been ecstatic to see Leclerc finish second, but a 10th place finish for Sebastian Vettel would have neutralized the joy.
However, despite his own poor performance, the German claimed that the SF1000 should also take a huge part of the blame.
Sebastian Vettel complains that his car was worse to drive today than it was in free practice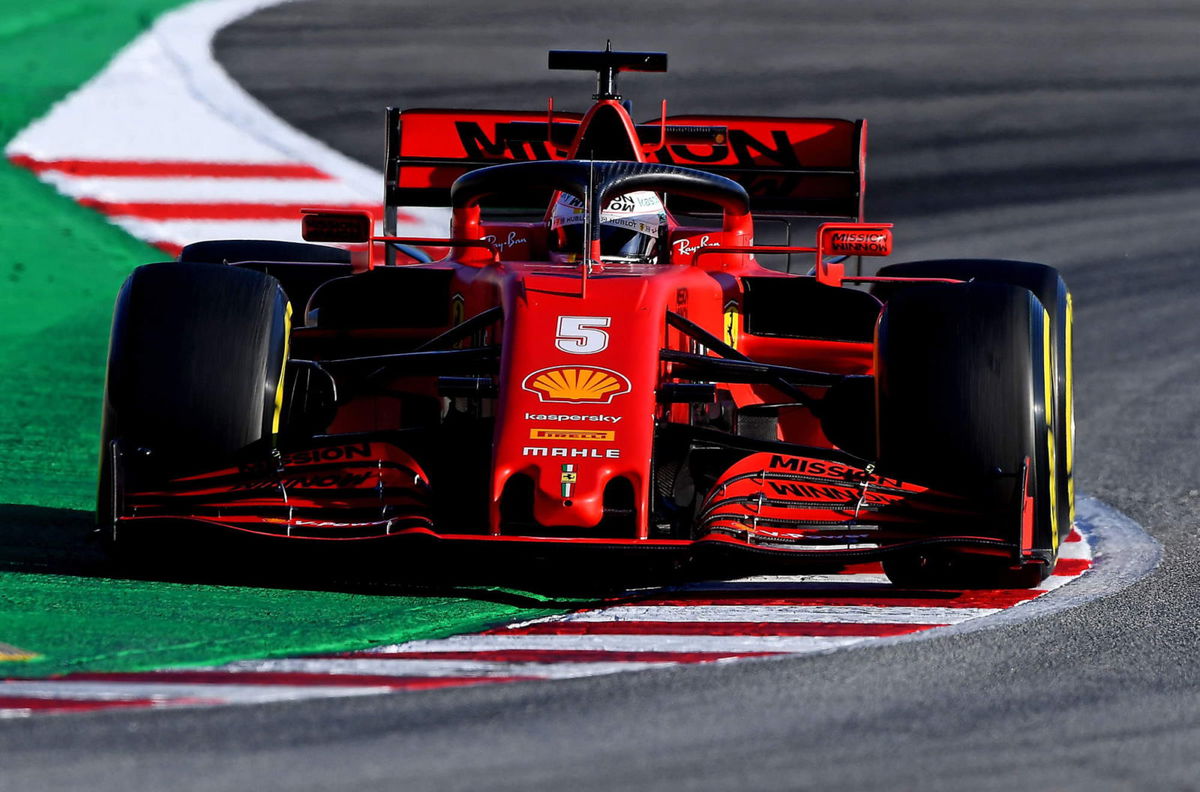 The 4-time world champion started the race in 11th position after he got knocked out in Q2 yesterday. However, his hopes of a higher finish were sent spinning out of the window in the 33rd lap. The German tried to overtake McLaren's Carlos Sainz after the yellow flag was lifted, but he was late on the brakes and ended up spinning (sounds familiar?).
Vettel rejoined the race in 15th place but was lucky to earn a point after a number of drivers ahead of him retired. At the end of the race, Vettel was heard complaining about the car, on the team radio. He said, "Very difficult race. The car was very difficult to drive, I don't know. Very poor braking stability, very, very, very difficult with the rear. It was nowhere near the same car as we had two days ago."
Ecco il team radio completo post-gara di Sebastian #Vettel#AustrianGP #F1 #Ferrari #TeamRadio pic.twitter.com/lGRdllN6rR

— Alex Brunetti (@deadlinex) July 5, 2020
However, his teammate, Charles Leclerc, may not necessarily agree. Leclerc started the race in 7th place and finished 2nd. A 2nd place and 10th place finish gives Ferrari a total of 19 points at the end of the first Grand Prix of the season.
Obviously, Vettel wouldn't be anywhere near satisfied with his performance today. The German will be looking to make amends in next week's Styrian Grand Prix. He'll also hope that Ferrari can improve the SF1000 in time for the next race.
Read: Scuderia Ferrari May Have a Fix Sooner Than Expected for the SF1000 Following Its Recent Struggles